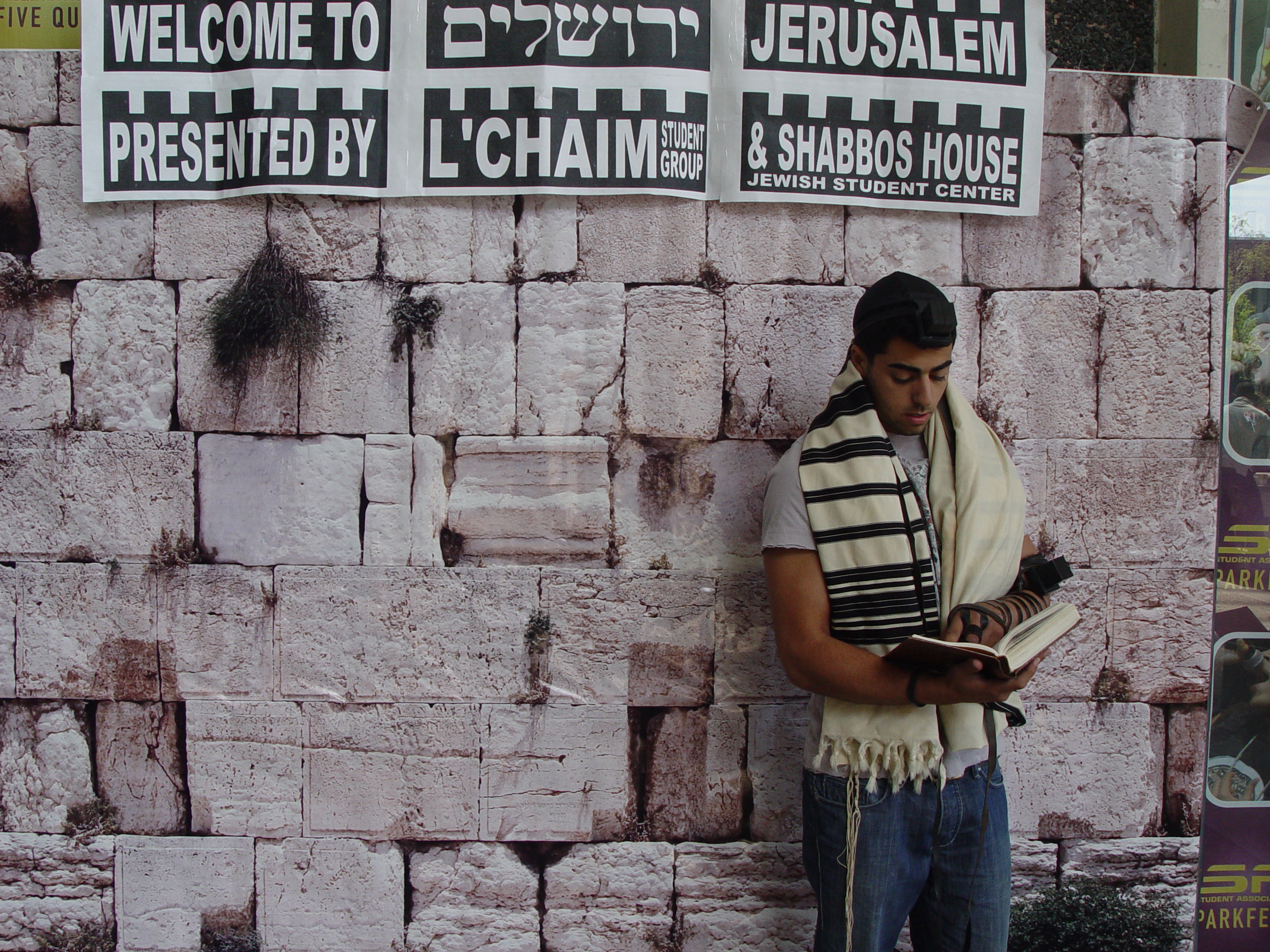 This year at the Israel Fest on campus (coordinated by UAlbany Hillel, Great Danes for Israel etc) on Monday April 27th, 2015, L'chaim will be having a "Triple T" table, hopefully with a mood-setting and photo-op getting Kotel backdrop.
This picture is from the Israelfest a bunch of years back, (when Israel turned 60 to be exact), same location at the Small Fountain, and similar Lchaim table, so you get the idea.
Triple T at this table stands for:  Tefillin, Tehillim, and Tzedakah.
We're going to have opportunities to wear Tefillin and say the Shema or a say a quick but meaningful chapter of Tehillim (Psalms), and a big blue Tzedakah box to help Chabad of Kathmandu Nepal help victims and survivors of the terrible earthquake in Nepal this weekend that killed over 2,000 people and affected thousands more.
The Israel Fest is on Monday, April 27th, 2015 from 12pm-4pm at the Small Fountain. There will be booths, fun, giveaways, info and great Israel spirit. Stop by for a couple of minutes or spend the afternoon!