UPCOMING EVENTS: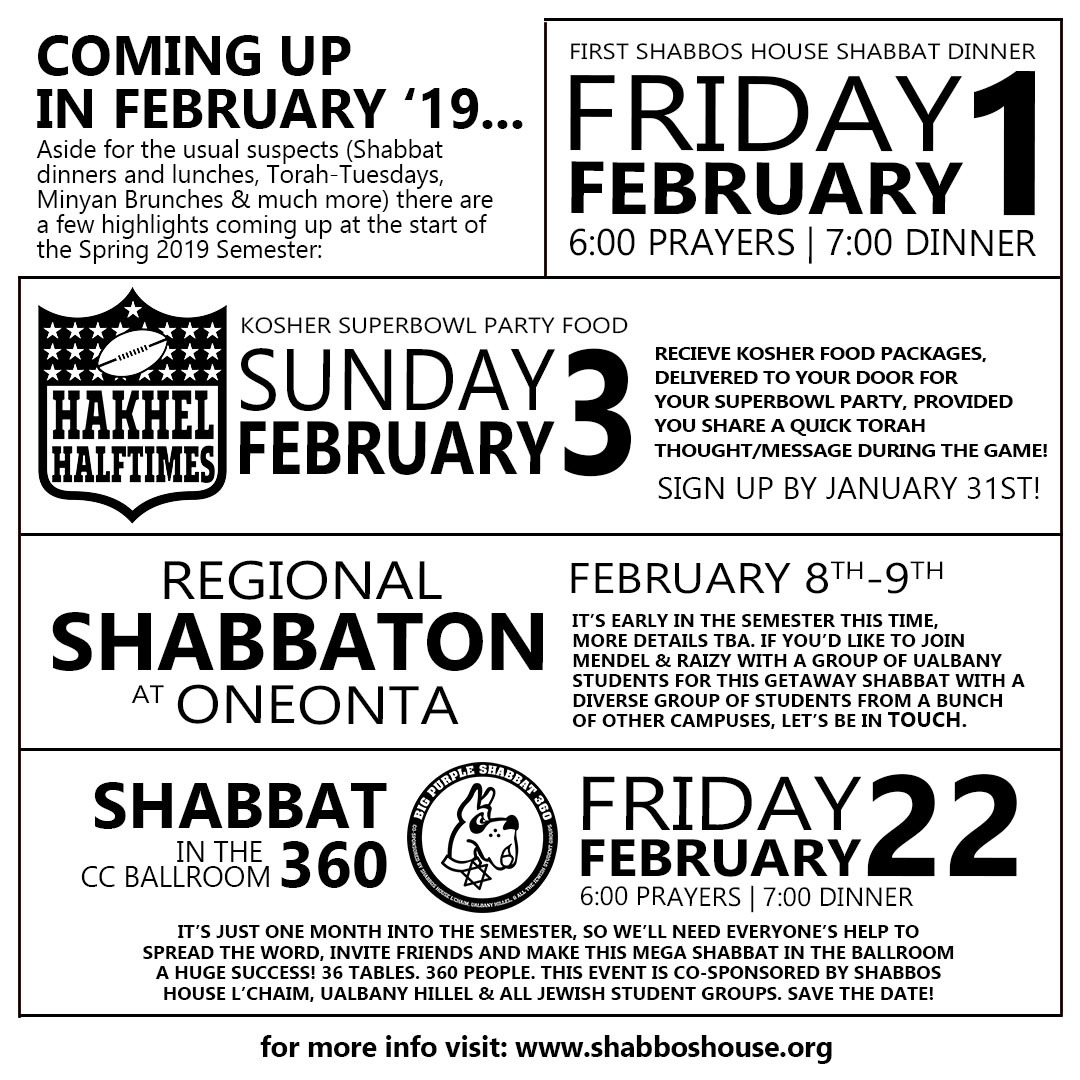 2/12: TorahTues and the snow… stay tuned if we stay on or cancel, depending on how bad it is out. Snow usually doesn't cancel us, but ice would. If we're on, the topic is "Greeting Card Spirituality" the mystical side to greeting cards and how to apply that in many areas of life.
2/15: Shabbat Dinner at Shabbos House + Dessert with Kurt. This Friday night after the Shabbat meal, Officer Kurt Nolan, our UPD liasion will discuss campus safety issues, especially as of concern to our Jewish campus community, and we'll serve a bunch of desserts.
Hakhel Halftimes on Superbowl Day and Shabbaton on Oneonta are now behind us. We are now eagerly approaching the once-a-year #Shabbat360 the largest Shabbat dinner on campus…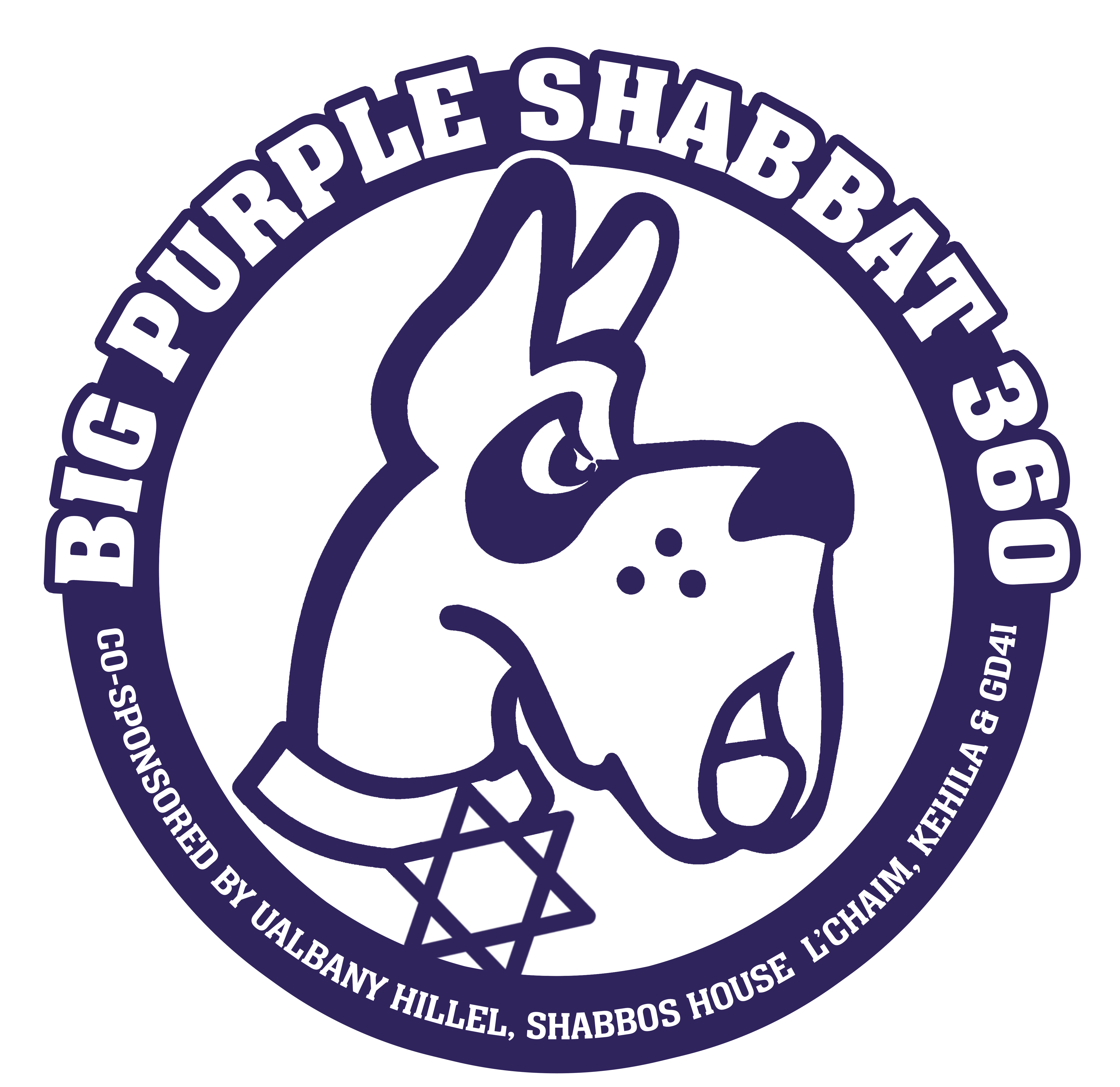 2/22: SHABBAT-360 in the Ballroom! It's one month into school and we will need everyone's help to spread the word, invite friends and make this big Shabbat in the Ballroom a huge success! 36 tables. 360 people. A once-a-year type of event.
This mega event is co-sponsored by UAlbany Hillel, Shabbos House Lchaim, and all Jewish student groups. Save (and SHARE) the date!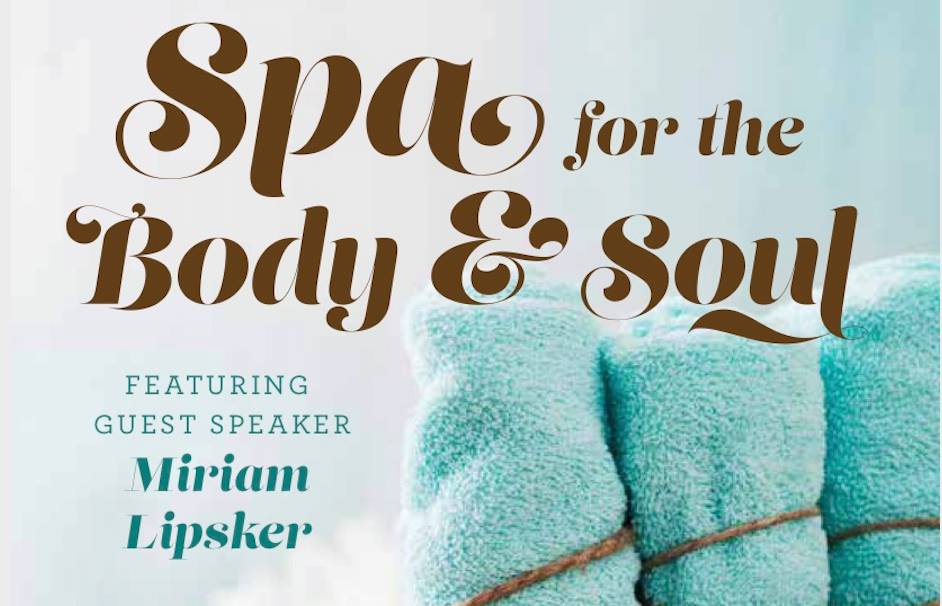 3/3: WOMENS SPA FOR BODY & SOUL This years communal womens event features Miriam Lipsker of Chabad at Emory University. She's engaging, funny, relevant, meaningful… well worth listening to! See event link for more details.
Between the snow, deep chill and wind, it's going to be little rough but hopefully well worthwhile!
Looking back earlier this Spring semester:
1/25: First Hillel Dinner of Spring 2019.
2/1: First Shabbos House Friday Night of Spring 2019.
2/3: "Hakhel Halftimes" for Superbowl Sunday parties.
2/8-9: Regional Chabad on Campus Shabbaton at SUNY Oneonta.
More updates soon,
Love, Mendel & Raizy