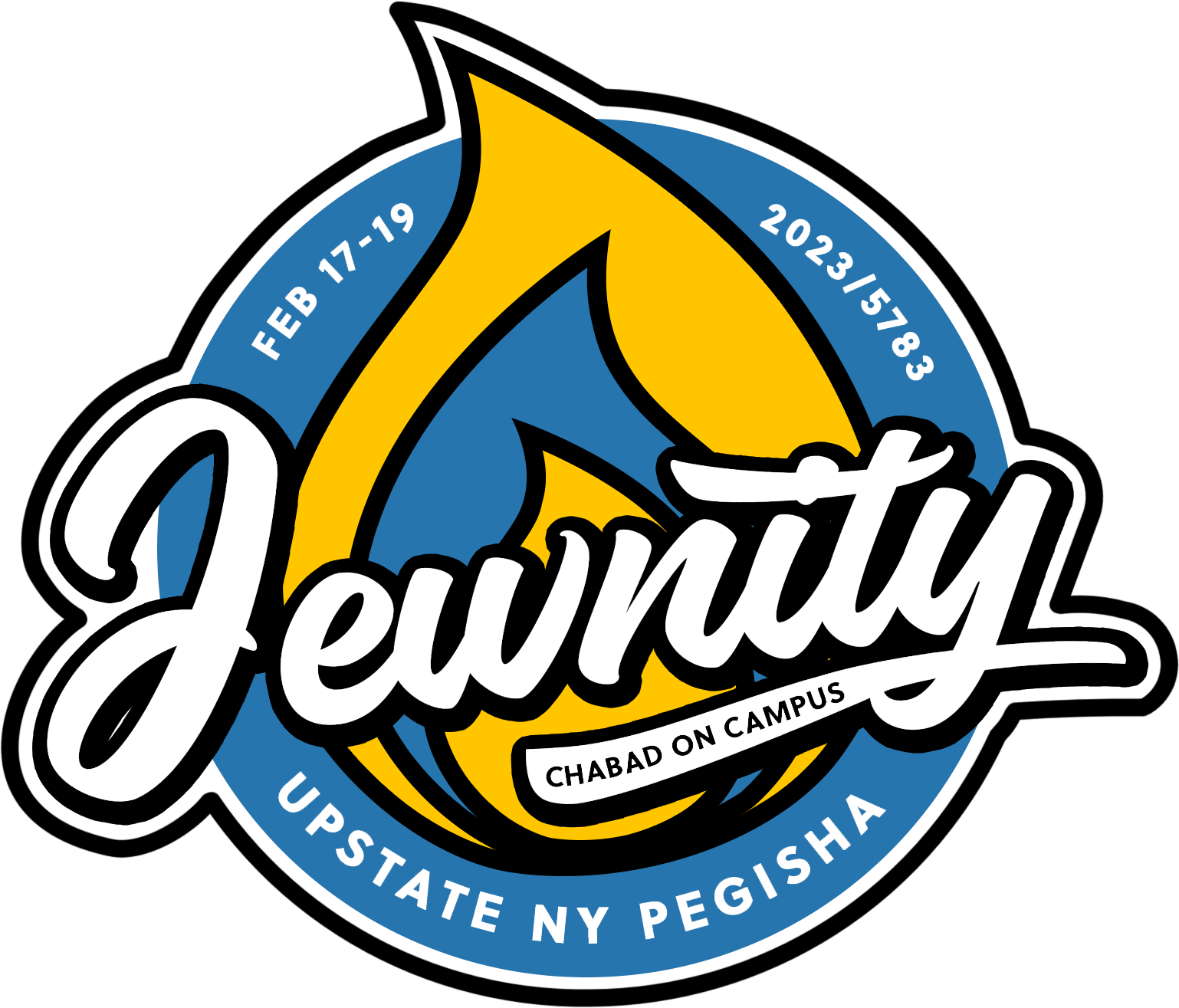 JEWNITY PEGISHA PICTURES
The "Jewnity" Pegisha/Shabbaton last weekend worked out amazing. It may have been one of our best regional Pegisha/Shabbatons ever. We're hearing great feedback from the 13 visiting campuses. Many thanks to all who made it work and made it possible and so special. You can browse two big online albums of photos, one album by Muli Berger our guest photographer for the weekend, and another album by our Chani – download the photos you'd like to keep, post or share.
—
Happy Purim! The joyous Jewish holiday begins Monday evening March 6th through Tuesday evening March 7th. This whole email is dedicated only to Purim, so Students, please read below to get all the details and info.
PURIM NIGHT, MONDAY 3/6 – in CC Multipurpose Room: 
6:15pm Megillah Reading in Campus Center West Multipurpose Room (across the auditorium, at the end of the building after Starbucks).
7pm Carnival and Masquerade follow the Megillah Reading, in the same Multipurpose Room.
Carnival will include an Insta-Print Polaroid-style Photo Booth, a Pop-A-Shot Basketball, find pennies in rice, ring-toss, trivia, chips in fluff, all kinds of activities. We will also have 3 caricature artists to make on-the-spot drawings you can take home. About the Masquerade: Try to come in costume (DIY is perfect!), but come either way regardless. There are gift card prizes for best costume, most creative/resourceful, best pair/group etc. There will be Hamantaschen, Purim treats, and nosh you can turn into Mishloach Manot for a friend, and there will also be bagels for those fasting for Taanit Esther to break-fast after Megillah Reading. We're going to do one more Megillah reading towards end of carnival if necessary.
4 PURIM DAY MITZVOT – D.I.Y.:
1) Hear Megillah read (ideally once at night, once by day)
2) Mishloach Manot – give a gift of at least 2 food items to at least one Jewish friend. Easy enough!
3) Matanot L'Evoyim – charity to the poor. All year Tzedakah can be to worthy orgs like shuls and schools and places like Shabbos House. But for Purim it has to benefit those who are financially strapped and can't make ends meet. There are plenty of good orgs online that help people like this, or you can donate via Shabbos House put "PURIM FUND" in memo and will be distribute and allocate it on your behalf and others who asked us to do the same. But you can also do this on your own. Doesn't have to be a lot, but its important.
4) Mishteh = a festive feast. We'll have that here at Shabbos House at the end of Purim, Tuesday late afternoon. See below.
PURIM DAY, TUESDAY 3/7 – back at Shabbos House:
7:30am Minyan, Tefillin, quick Torah reading and Megillah. Goal is to be out before 9am classes with some breakfast. Will need a timely and solid 10!
5pm Last Megillah of the Day. 5:30pm and on will be the festive Purim Feast. We're doing a chinese-style dinner. This is dedicated annually in memory of the Marzouk's grandmother Linda Manheim. Come by for a festive spirited and warm Purim atmosphere. Not sure how late we'll go but hopefully for a nice while.
MIDTERMS, JUST BEFORE BREAK…
We recognize this is a busy and stressful time with projects, papers and tests all crammed into this last week before Spring Break. But we can't control when Purim falls and its a once a year very special type of holiday. Be sure to at least come for part of Purim. It's good for our souls to have light happy fun Purim spirit in our lives…
Wishing you all best of luck and much success with midterms and everything else. Nearly all of you will be leaving before this coming weekend, but if any of you will be up here, we will be here and hosting Cozy-Shabbat.
Happy Purim!
Love,
Mendel and Raizy
PS: If you're looking for quick tidbits of Purim meaning & inspiration, here's a collection of Purim Tweets Mendel wrote, short, sweet and to the point.
Love,
Mendel and Raizy