UPCOMING EVENTS AT SHABBOS HOUSE THIS MARCH:
March 2019 is a little choppy due to Spring Break smack in middle of the month. But there's still much going on! In addition to the many ongoing regular events at Shabbos House, here are some highlights this March. Stay tuned for more!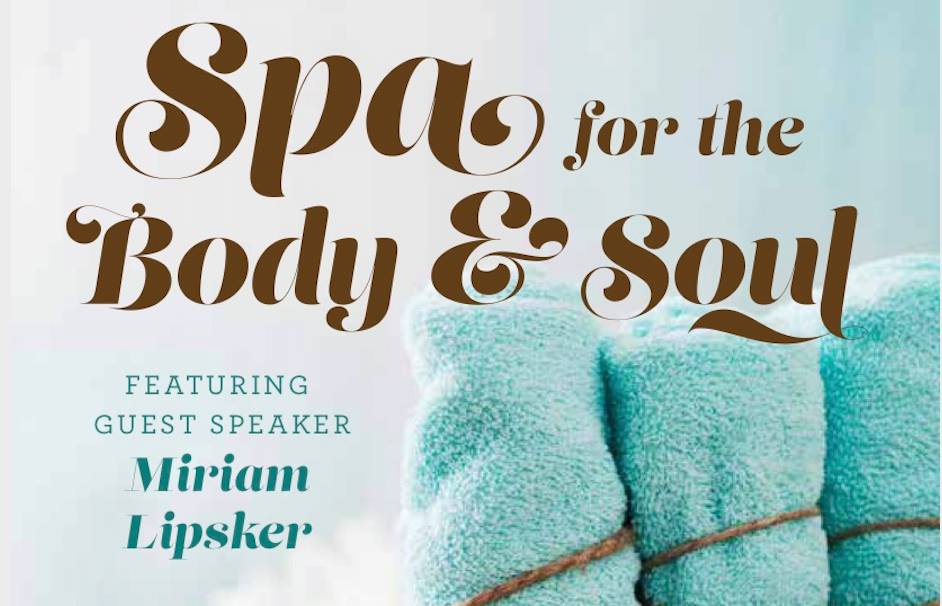 3/3: WOMENS SPA FOR BODY & SOUL This years communal womens event features Miriam Lipsker of Chabad at Emory University. She's engaging, funny, relevant, meaningful… well worth listening to! Plus there are varied Spa activities from 1-2pm, and a nice luncheon with women from the community from 2-4pm. Speaker should be approx 2:30-3:30pm time slot. See event link for more details.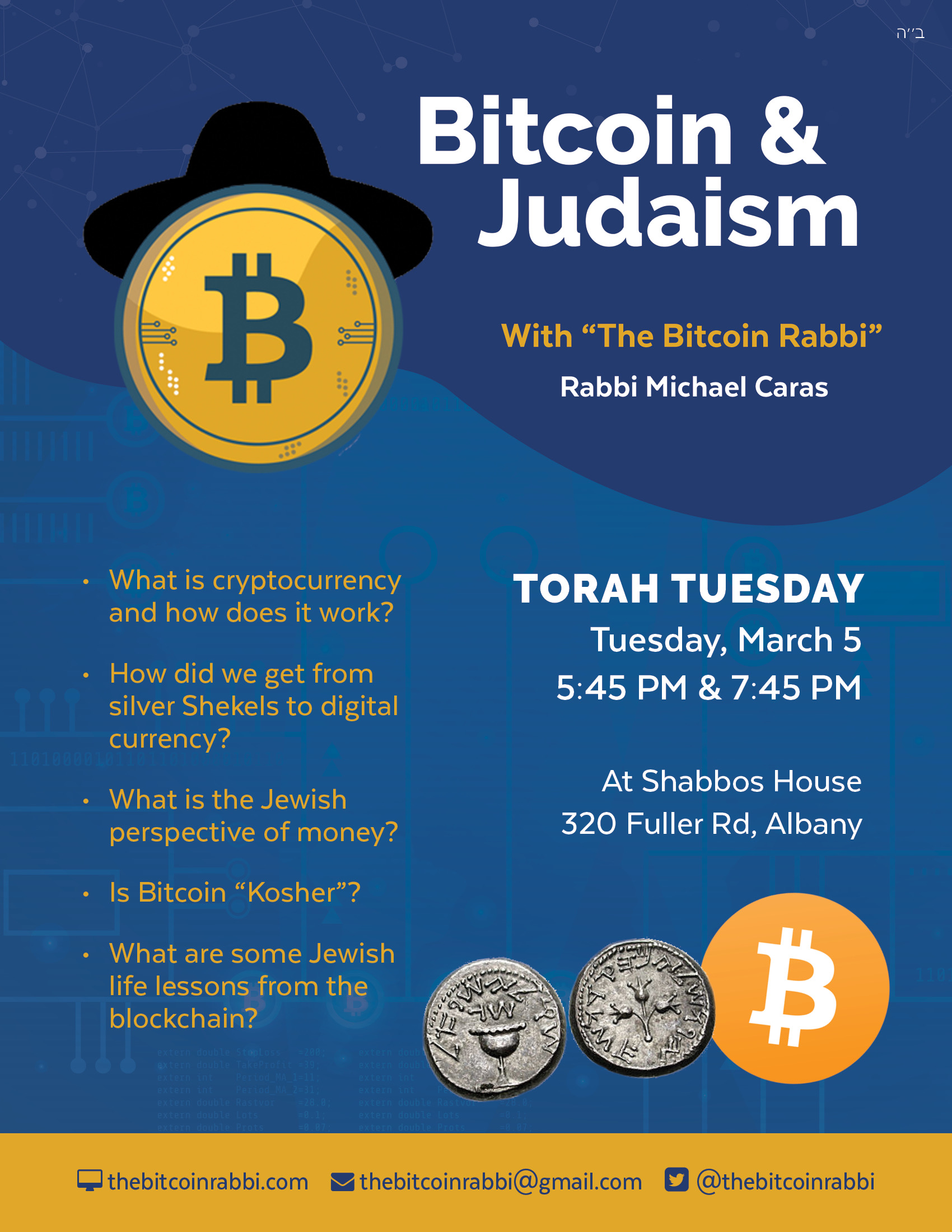 3/5: BITCOIN RABBI to speak at Torah Tuesday about cryptocurrency, the blockchain and Jewish history & connections. Two times: 5:45 and 7:45pm each with dinner served. Rabbi Michael Caras is a man of many hobbies, talents and interests, he's delved into this subject and is excited to share all about it! Got friends interested in this subject, let them know!
3/7: CRUSADES & MARTYRDOM Judaic Studies at UAlbany welcomes Dr. William Chester Jordan of Princeton University to speak about that rich but dark period of Jewish history about 1,000 years ago. Speaker will be 7pm on Thursday night in the Science Library Standish Room.

3/12: MASTERCHEF – HAMANTASCH EDITION a fun, fast-paced, baking show live at Torah Tuesday. 7:45pm session only. Students will be volunteers and judges and a good time to be had by all.
3/21: MEGILLAH AND A MEAL Shabbos House will be having a small Purim event for students up here over break. No theme or major party, but a Megillah reading at 6pm followed by a lively Purim meal – Cozy-Shabbat style.
If you don't get our emails (alumni: a couple times a month, student updates weekly) please let us know so we can add you to the email list. Stay in touch, keep in the loop!
More updates soon,
Love, Mendel & Raizy