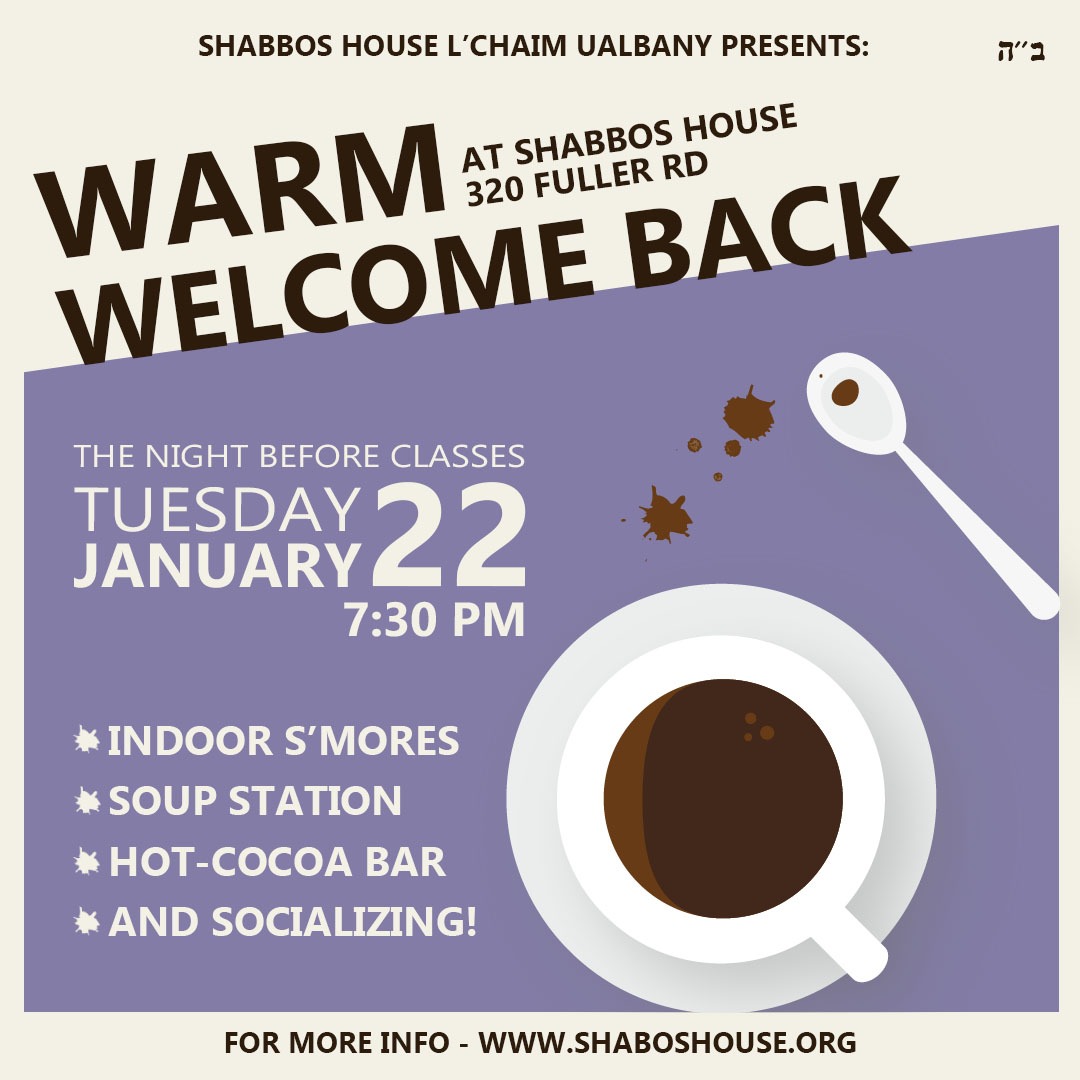 T'WAS THE NIGHT BEFORE CLASSES
Our first event of the semester will be a "Warm Welcome to the Semester" on Tuesday night, the last night before classes begin. 7:30pm and on at Shabbos House with a soup-bar (zucchini soup, butternut squash etc), a hot-cocoa-bar with toppings and fun, indoor s'mores and more.
Yes, there will probably be a lot of snow on the ground, but it should be pretty much cleared by then. Cold out, and warm within! Come catch up with friends, socialize a bit, will be good to see students again! It will be very cold out, so if you'd like a ride over let us know.
OTHER EVENTS TO LOOK OUT FOR THIS FIRST MONTH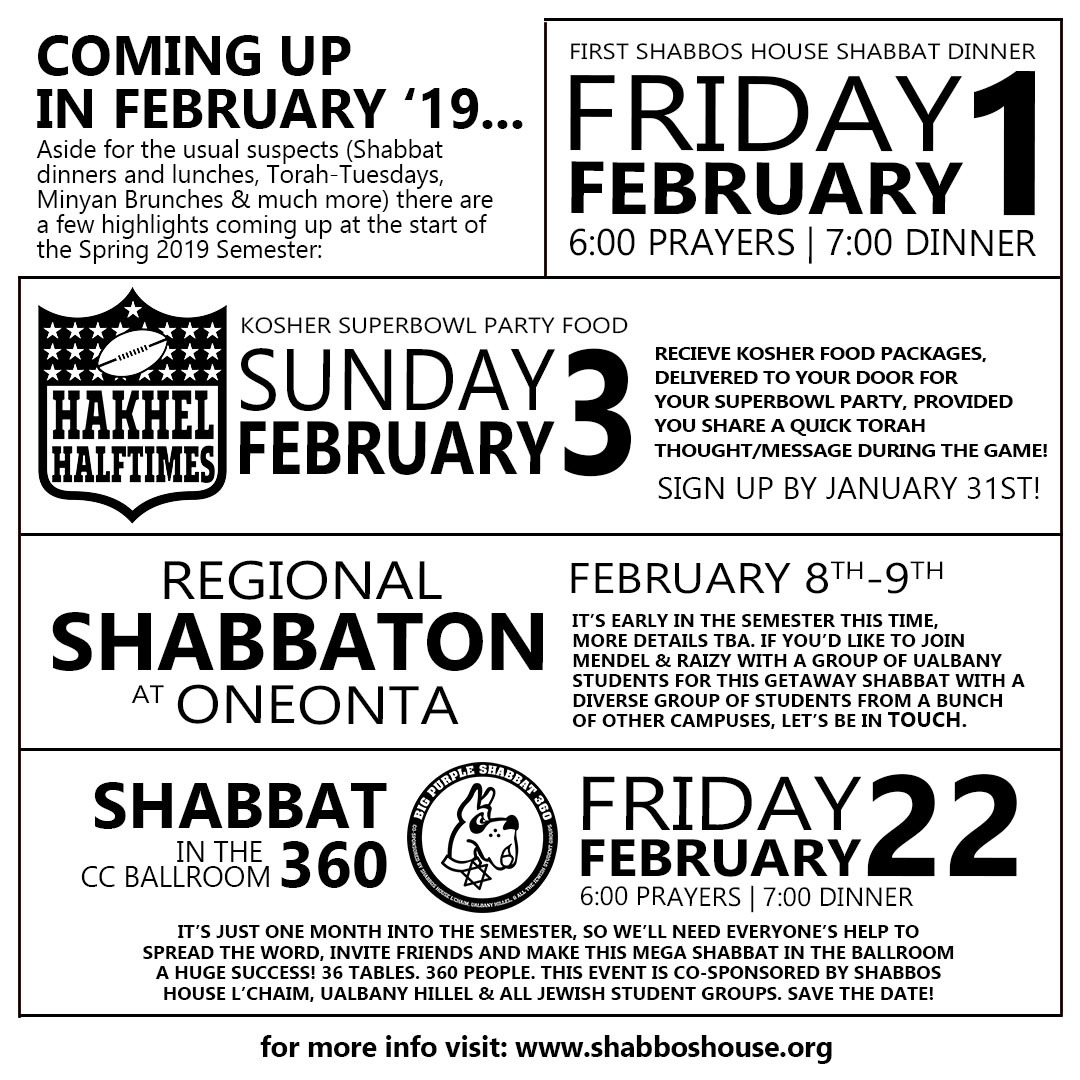 Aside for the usual suspects (Shabbat dinners and lunches, Torah-Tuesdays, Minyan Brunches and much more) there are a couple of events this first month of the Spring 2019 Semester:
1/25: First Hillel Dinner of Spring 2019. Friday Night prayers 6pm, dinner 7pm.
2/1: First Shabbos House Friday Night of Spring 2019. Prayers 6pm, Dinner 7pm.
2/3: "Hakhel Halftimes" for Superbowl Sunday parties. Click on link for more info and signup form. Please sign up by Jan 31st. We'll deliver Kosher food packages for your Superbowl Party providing you share a quick Torah thought or do a little Mitzvah during the game. Stay tuned for more info.
2/8-9: Regional Chabad on Campus Shabbaton at SUNY Oneonta. Early in the semester this time, more details to be announced very soon. If you'd like to join Mendel and Raizy and a group of students for this getaway Shabbat with a diverse group of students from a bunch of other campuses, let's be in touch.
2/22: SHABBAT-360 in the Ballroom! It's one month into school and we will need everyone's help to spread the word, invite friends and make this big Shabbat in the Ballroom a huge success! 36 tables. 360 people. This mega event is co-sponsored by UAlbany Hillel, Shabbos House Lchaim and all Jewish student groups. Save the date!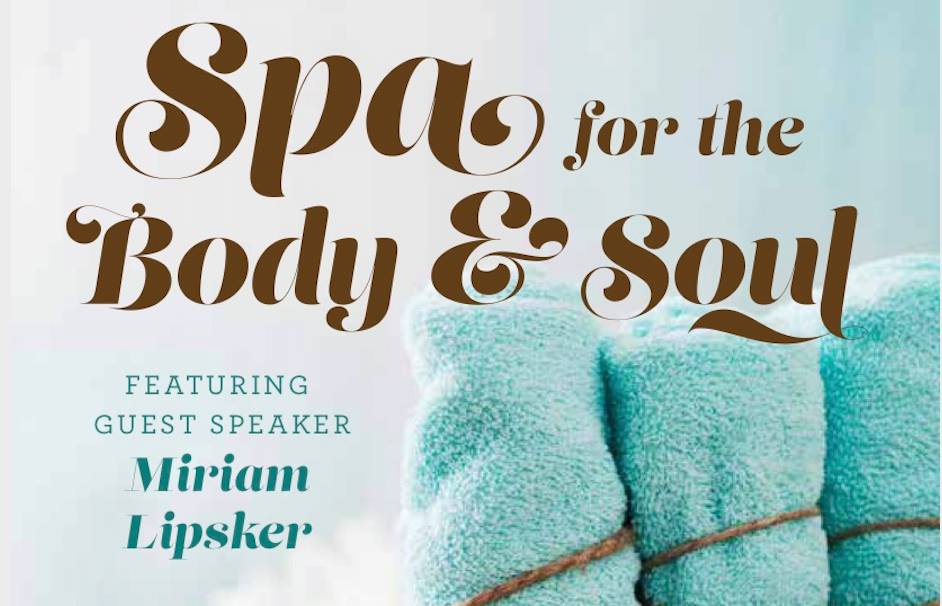 3/3: WOMENS SPA FOR BODY & SOUL This years communal womens event features Miriam Lipsker of Chabad at Emory University. She's engaging, funny, relevant, meaningful… well worth listening to! See event link for more details.
Good luck with move-in. Between the snow, deep chill and wind, it's going to be rough but hopefully well worthwhile!
More updates soon,
Love, Mendel & Raizy