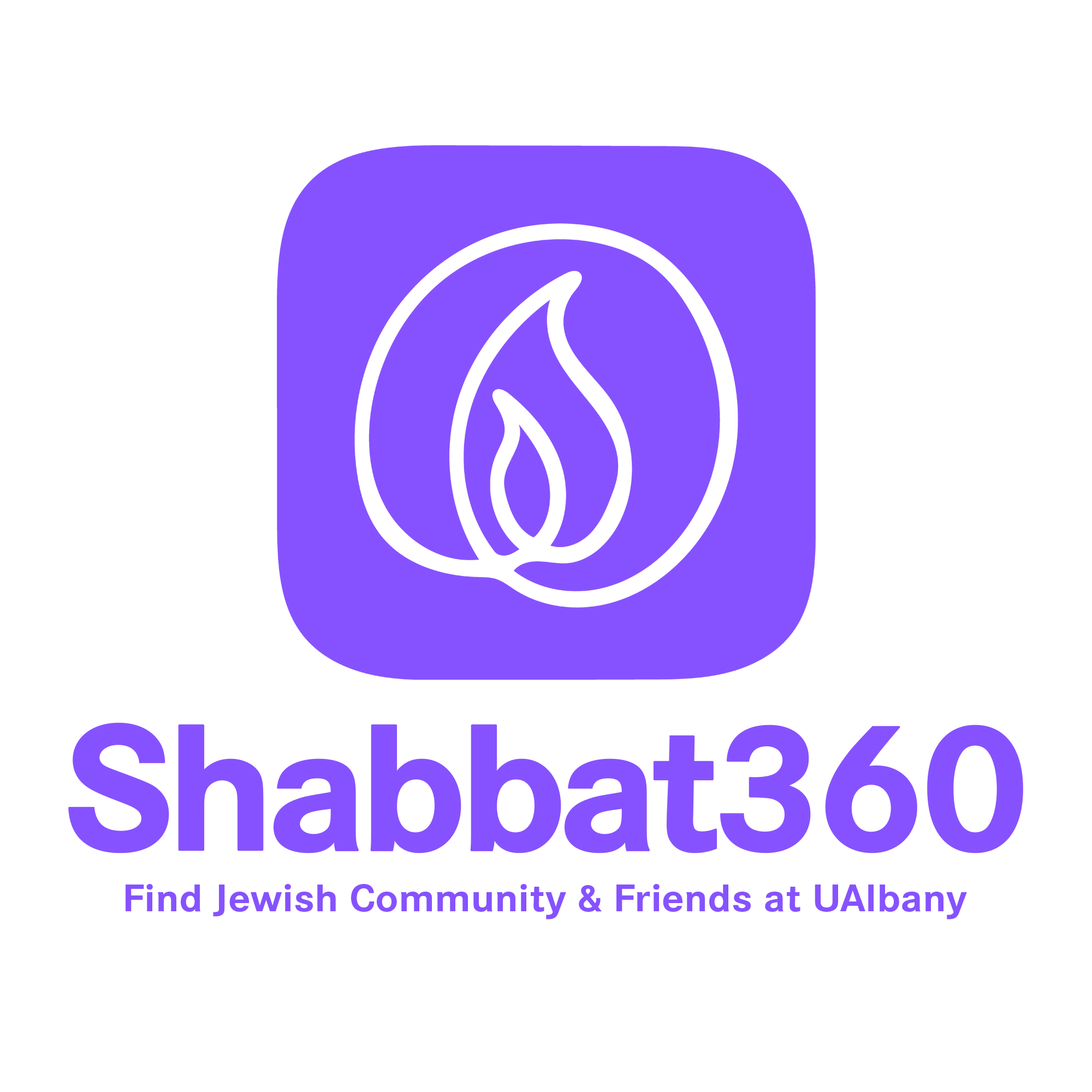 SHABBAT-360 2023! Shabbat 1/27 in CC Ballroom, please bring friends! Once-a-year our biggest campus Shabbat in the Ballroom, jointly sponsored by UAlbany Hillel and Shabbos House, and everyone who brings friends… there's a souvenir tshirt, a great vibe, and an opportunity to celebrate Shabbat and Jewish life as a broader campus community. To RSVP and reserve a tshirt in your preferred size, please use Shabbat 360 2023 Signup Form, and please pass on to others you invite to join you. 7pm on the last Friday in January at the CC Ballroom.
We haven't had a Shabbat 360 at UAlbany since 2020, excited to bring this back after Covid!
Shabbat 360 2023's theme is a twist on the Life360app.
Regional Chabad on Campus "Jewnity!" Shabbaton! Shabbos House hosted the regional upstate Shabbaton in 2014, 2017 and in 2020 just before Covid. And now we're looking forward to hosting it again at UAlbany Feb 17-19. Big Friday Night, lots of programming and special Sat Night Live activities event. We're looking forward to campuses like Binghamton, Oneonta, New Paltz, Rockland, Hofstra and others to join (as well as Union and RPI) and a big exciting weekend is being planned. More updates in the works, will update more after Shabbat360. Some of the guest students will be housed with students (others in nearby hotels) if you are able to host, that will be very helpful, please check out and fill out this Regional Shabbaton 2023 Housing Form. Thank you!
WISHING YOU ALL THE BEST!
As you settle back in, transition back to classes, and start the new semester off on the right foot (and on a roll!) Hope all goes well and off to a good start. It is winter cold (though our kids are yearning for some snow…) and there will be times people will be under the weather, or need soup, someone to talk to or whatever else. Please do not hesitate to reach out, we live here!
Love and best wishes,
Mendel and Raizy