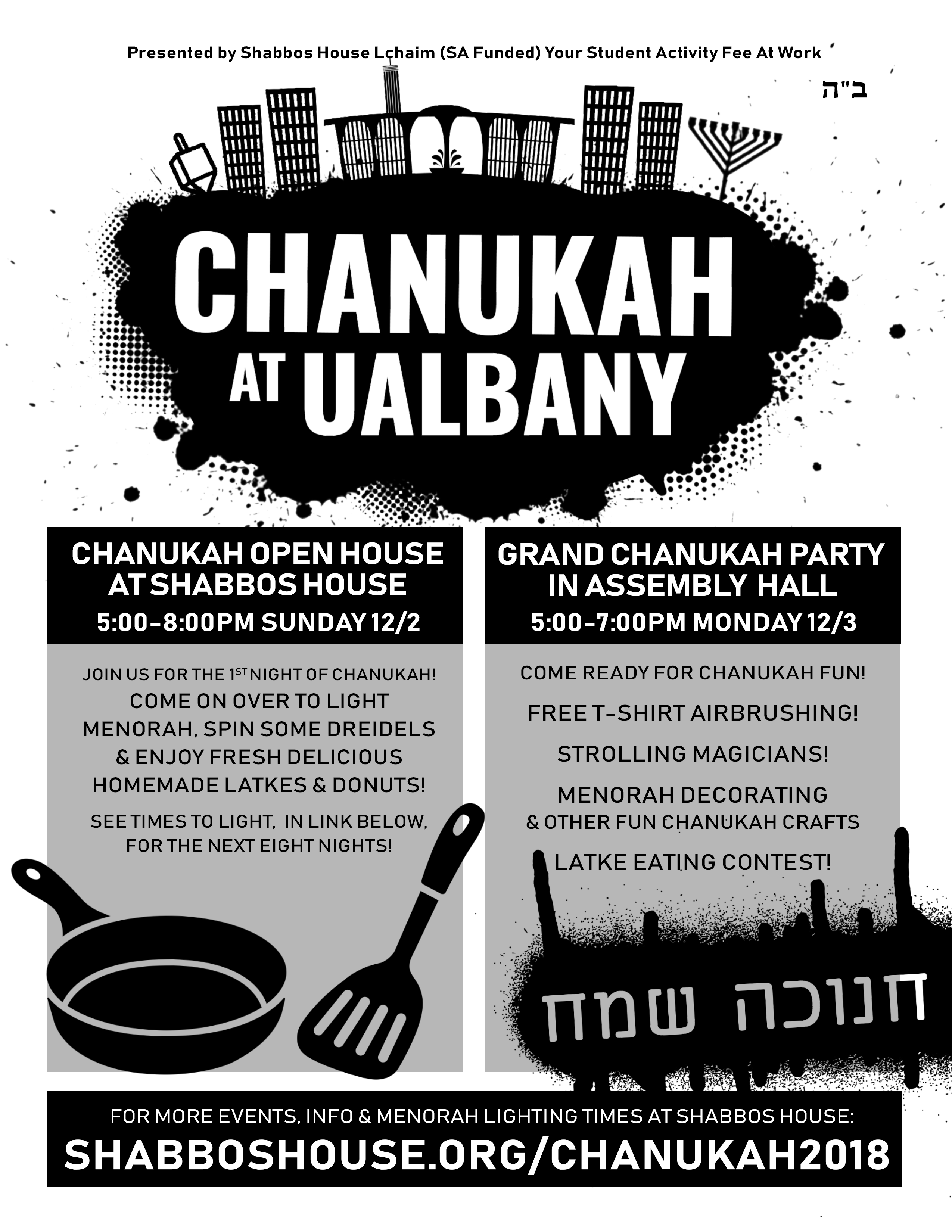 Chanukah comes early this year. See what's in store for Chanukah 2018 at UAlbany!
Look for Sunday Night open-house with Hot Latkes, fresh homestyle doughnuts and Menorah lighting at Shabbos House; Monday night big event on campus 5-7pm with airbrushing, spin-art, scribal-art, Latke-Eating-Contest, Chanukah cookie-decorating and more; Tuesday night with visiting wounded Israeli soldiers. Wednesday night Hillel shows Hebrew Hammer, and there's more Chanukah ahead as well.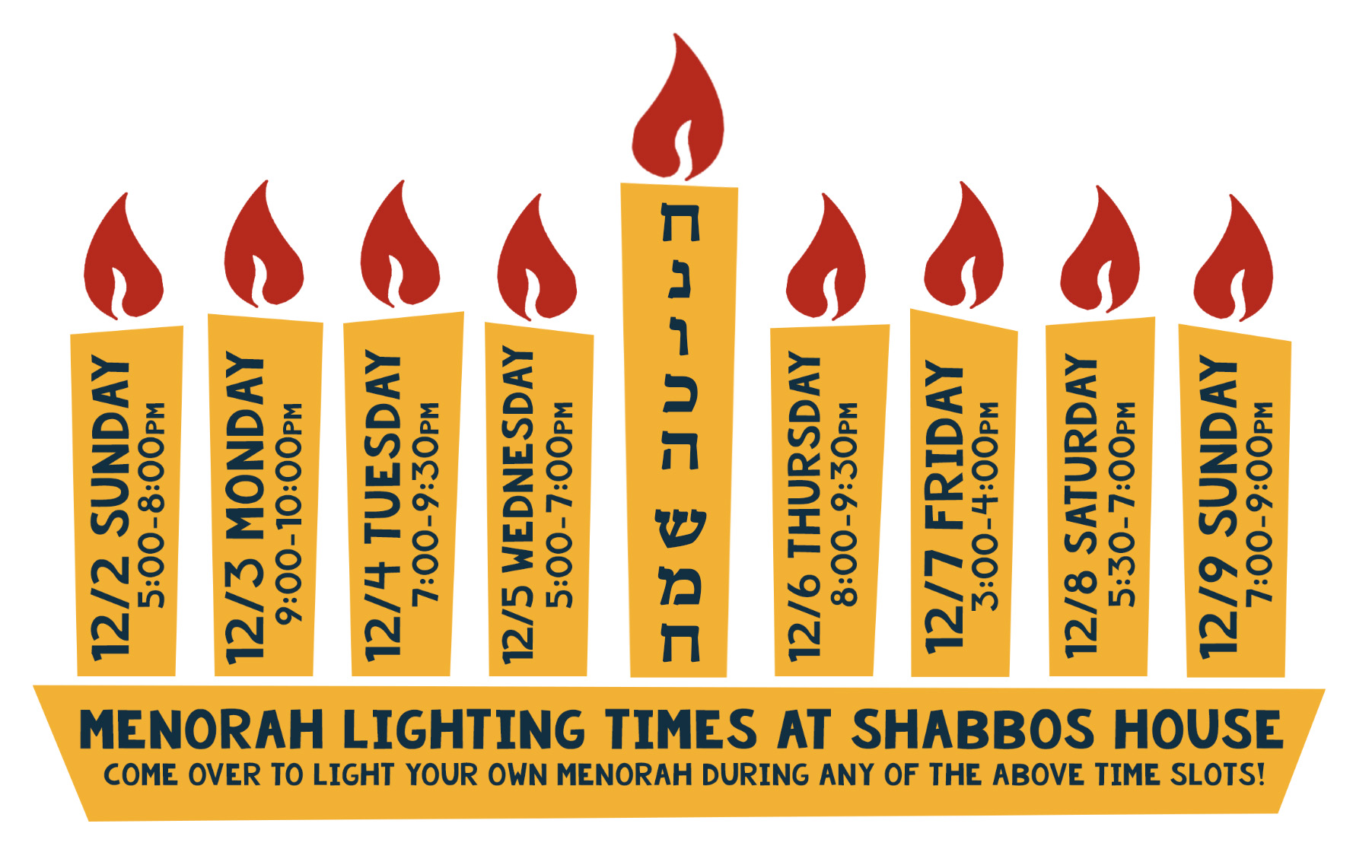 We also have Menorah Lighting times each night of the holiday for those who can't light in their own living spaces. All this and more available on one page: www.shabboshouse.org/chanukah2018
Winter Break Torah study & Jewish activity options, down in Florida or away in Israel, or as close as NYC. Many are heavily subsidized at little cost to you. Speak to us for more details.