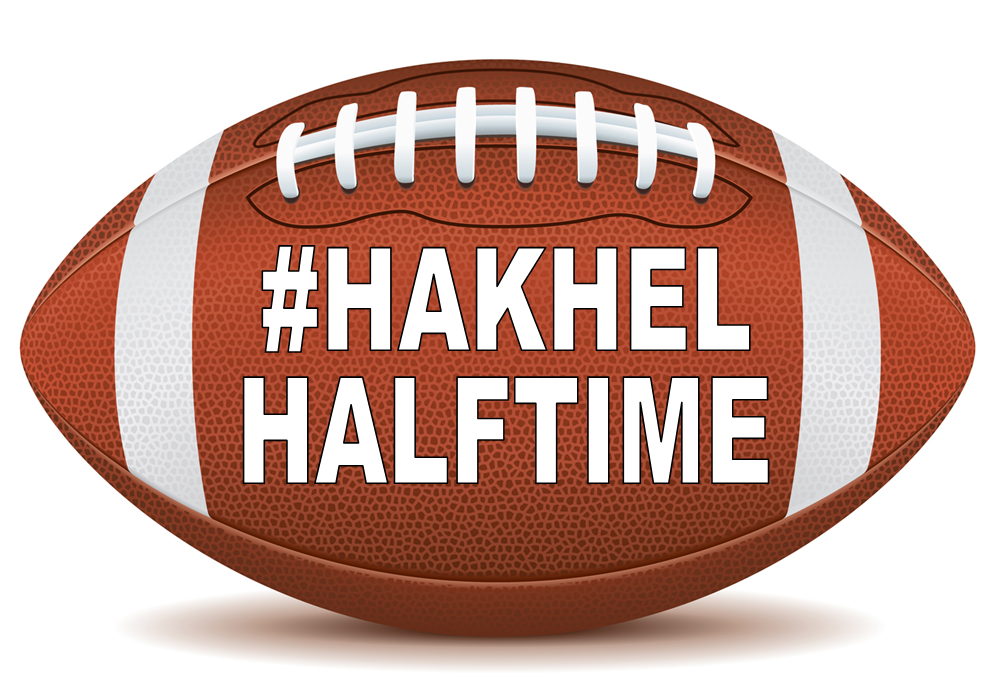 Superbowl Sunday is just around the corner on February 7th, 2016 at Levi's Stadium. Superbowl is one of those things that almost everyone watches, football fans or not, and it's one of those things that most people don't watch alone, if they can avoid it. Tradition calls for Superbowl parties, gatherings, good times with friends – anyone hear a Hakhel (Jewish year of gathering) opportunity here?
Here's a delicious and free offer from Shabbos House for those hosting a Superbowl Sunday game in their dorm room or apartment. We're calling it #HakhelHalftime but it doesn't have to be at halftime, it can be anytime during the party, pre-game is fine, too. We're aiming for it to be short, but impactful, like the super-expensive superbowl ads.
We will give you a delicious Kosher add-on food package to your Superbowl party (and deliver it, too!) with the expectation that you share a short meaningful message (suggestions will be included) to upgrade your Superbowl Party to a Hakhel experience.
#HakhelHalftime package will include sliders and buns, sliced veggies, and hotdogs in blankets, plus quick suggestions for inspirational messages to share with your group (Superbowl ad length) as well as suggestions for quick action Mitzvot that can be done as a group. Sharing short Jewish inspiration and doing a quick Mitzvah will kick your party up a notch and take it to a new spiritual level.
Optional Bonus: share a video online of someone sharing the inspirational message at the party with the hashtag #HakhelHalftime to enter drawing to win gift cards.
Signup Deadline is Noontime on Thursday, February 4th, so we can be prepared for Sunday. We will confirm following the signup deadline.