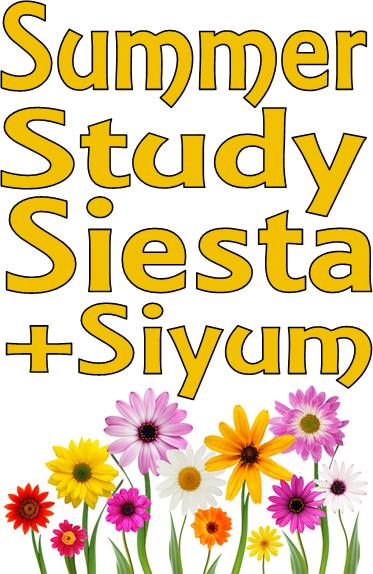 This year on Tuesday afternoon, July 7th 2015, we're hosting a "Summer Study Siesta + Siyum" at Shabbos House. It begins after midday, as a Siesta would, so if you can, come for any part or all of the program.
SIESTA?
This Siesta won't lull you to sleep, but it's an afternoon break from everyday life, to enjoy refreshing delicious sips of Torah study with varied mini-lectures and learning.
MINI-LECTURES
2-5pm we're going to have mini-lectures (1/2 hour each) with short breaks and summery refreshments.
Presenters include:
Chaya Bracha Rubin: Personal Reflections
Rabbi Israel Rubin: Talmudic Archaeology Explains Rabbi Yosi Ben Kisma
Mrs. Clara Simon: The Daughters of Tzelafchad
Rabbi Yossi: Birkat Kohanim – The Priestly Blessing
Mrs. Leah Rubin: Zooming Through the Torah
NANOTECH SIYUM
At 5:30pm we're hosting a Siyum (a completion celebration) by the Nanotech Talmud Study Group. These scientists and engineers have come together at the IBM Nanotech offices every day during their lunch break to study Talmud. They are now completing the entire tractate of Brachos. This is an exciting milestone and the participants will each share reflections and insights from their learning and experience.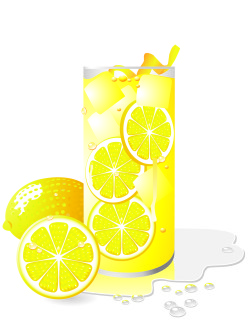 Dinner will be served during the Siyum, as is customary to have a festive meal in honor of such an occasion.
This event is in conjunction with the Jewish Summer Fellowship (formerly ILTSP) in Kingston NY. This is their initiative and they will be coming up for the afternoon. All are welcome! This event is open to the community, and is free of charge. (Contributions welcome to help defray costs).
Check back for program updates and details.