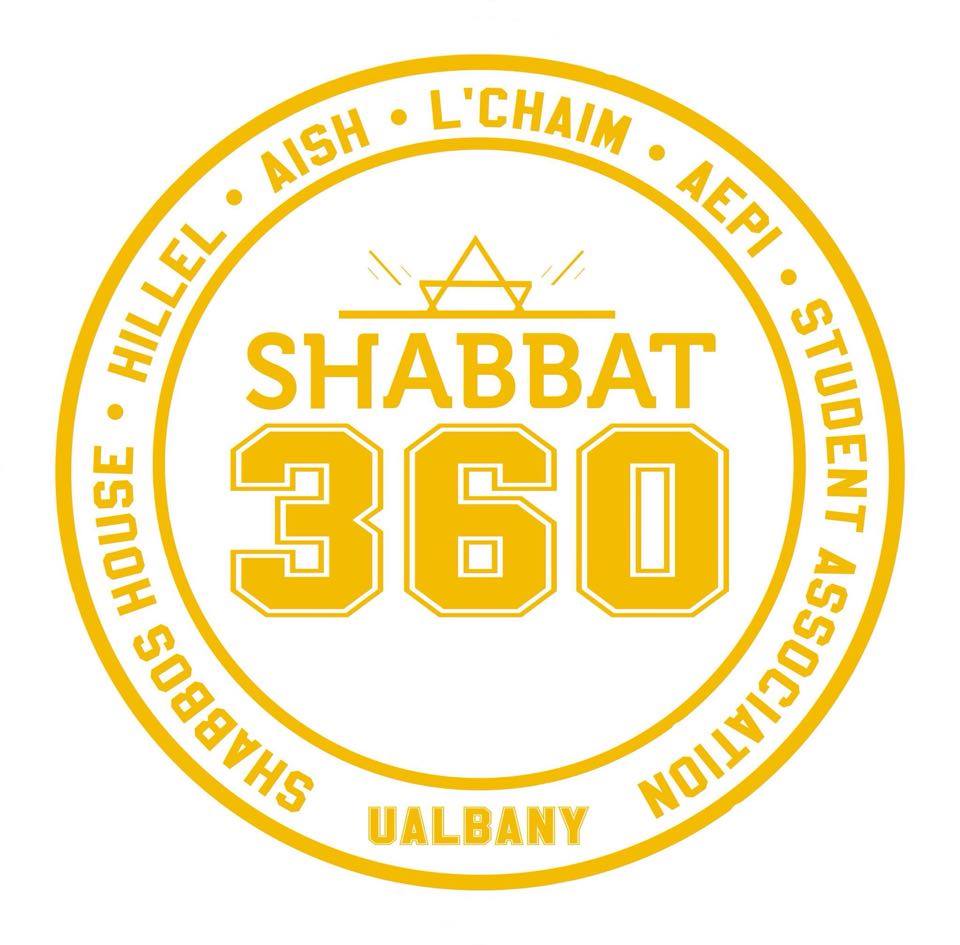 This is a first time effort and a student initiative, to pull off one grand mega Shabbat dinner, all Jewish groups together in the UAlbany Campus Center Ballroom. It's a big undertaking, and an expensive one, but they are determined to make it happen!
#Shabbat360 #UAlbanyShabbat360
Hashtag it, get the word out, most of all – invite your friends!
See the Facebook event page for more info, and to sign-up on the google form. That will help us assure (but not guarantee) your free Shabbat360 t-shirt size. Plus it enters you to win quality Beats earbud headphones. Simply enter "Shabbat 360" in your Facebook search it comes up as well.
Or access the google signup form by clicking here.
Thanks for signing up, for spreading the word, and most of all for coming! It's December 4th, the first Shabbat AFTER Thanksgiving, and its in the Campus Center Ballroom.
There is no charge.
This #Shabbat360 event is sponsored by the Lchaim and Hillel Student groups, Shabbos House-Chabad and UAlbany Hillel with co-sponsorship from Aish Albany, AEPI, and the Student Association. Additional co-sponsorships are welcome.
—–
This mega Shabbat dinner is especially appropriate in the year of #Hakhel, the Jewish Year of Gathering which recalls the biblical once-in-seven years grand gathering of the Jewish People in the Jerusalem Temple for inspiration, people-hood and connection.
Read more about our Hakhel efforts here.