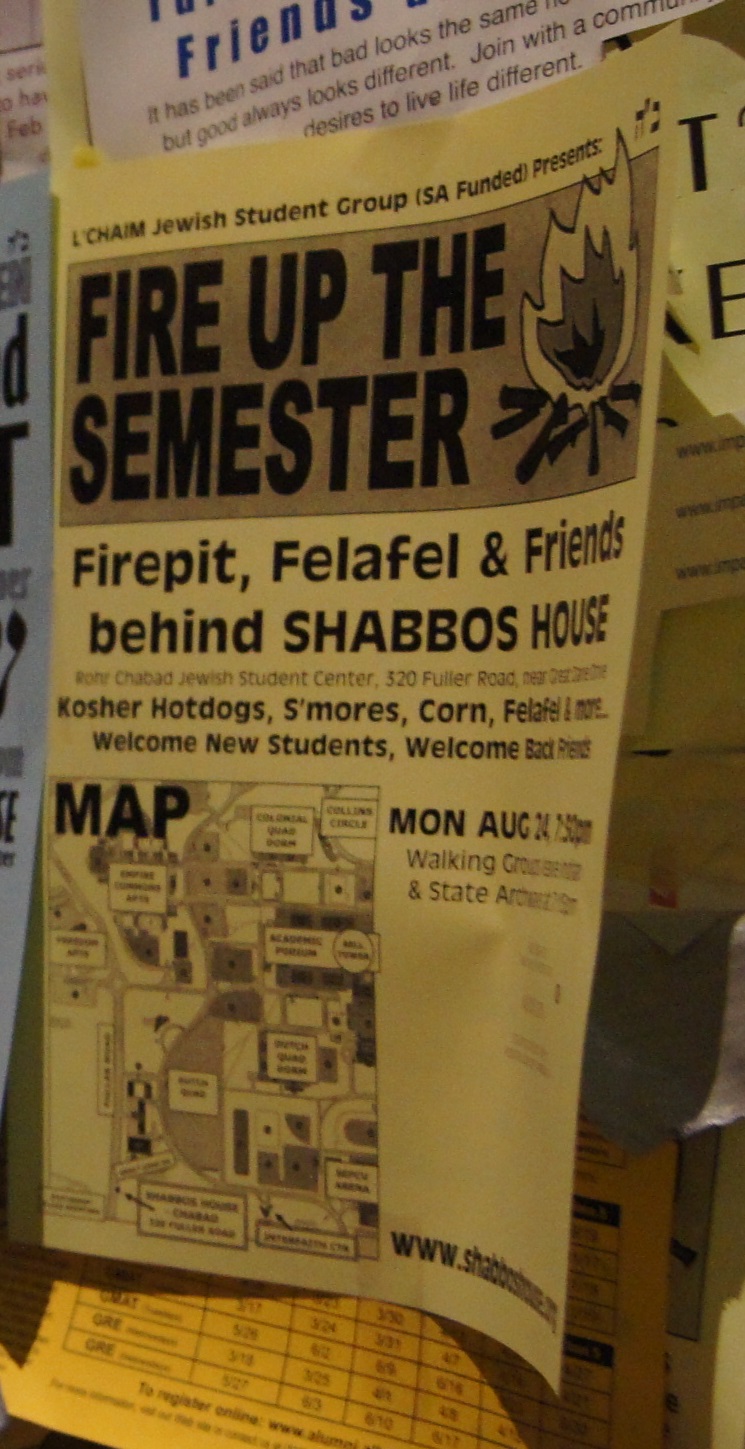 The L'chaim Student Board is planning something new for this year, a welcome (back) event at Shabbos House called "Fire Up the New Semester" around a firepit behind Shabbos House (and indoors as well).
Come to meet friends (new and old) and enjoy s'mores and sweet corn, Kosher hotdogs and other nibbles at the firepit welcoming new students (and returning students) to UAlbany for the Fall 2015 semester. Plus there will be Felafel and salads and plenty to enjoy.
The event starts at 7:30pm, walking groups will leave the Indian Quad and State Quad archways at 7:15pm. That way we get started before dark, but the event should go on for a little while, probably at least until 9:30pm.