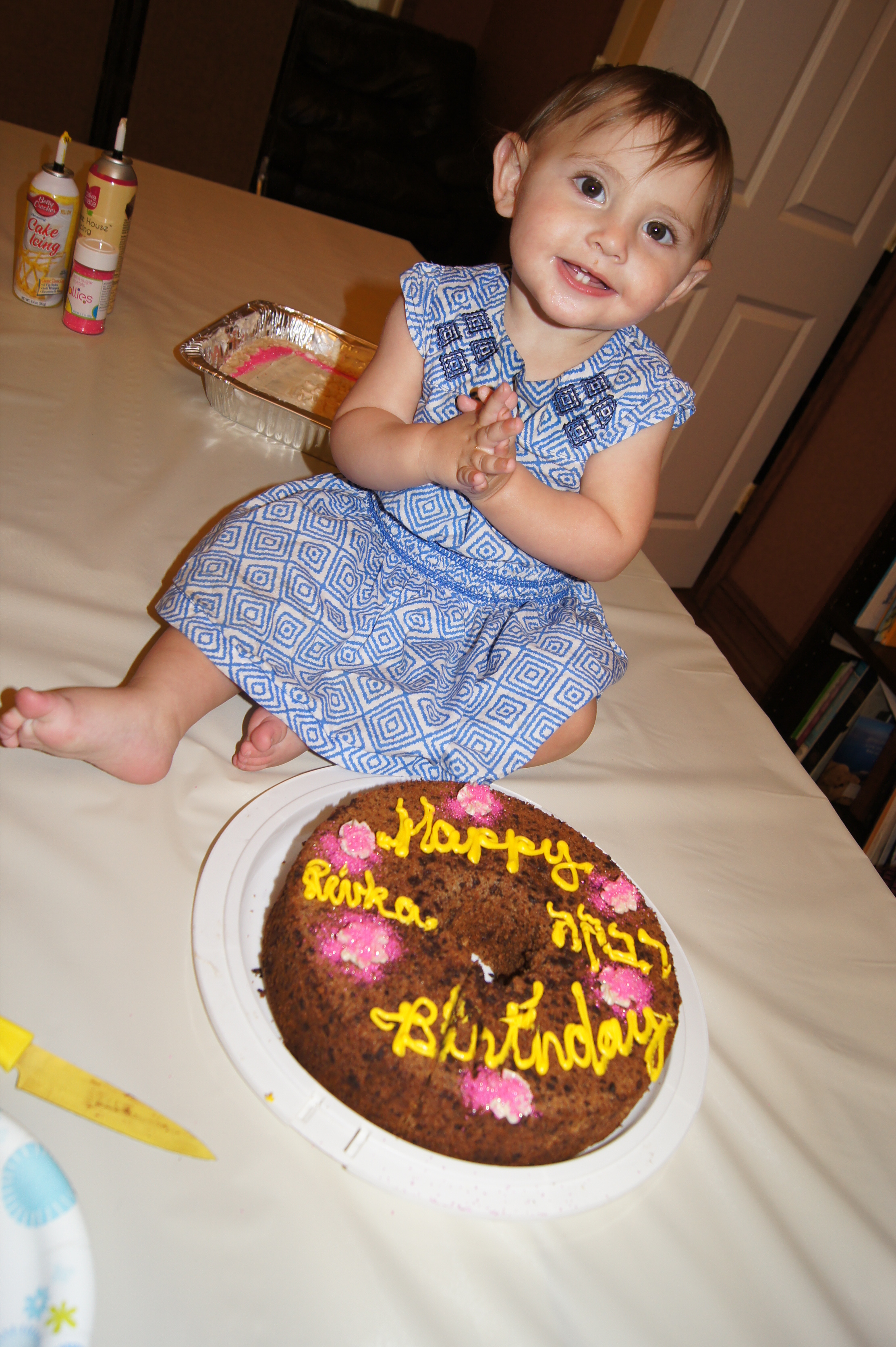 We celebrated Rivka's first birthday with family and some students up here, at a Sunday evening BBQ. While she isn't old enough to realize or understand the significance, she kind of got that this was something about her. And this first year milestone is huge, after all, most of us learn more in the first year than we will learn in much of our lifetimes!
It was a little tumultuous after her birth, so we are very grateful to G-d and to our many friends and wonderful family to celebrate this special milestone, and look forward to celebrating many more milestones, G-d willing, in good health and with much happiness.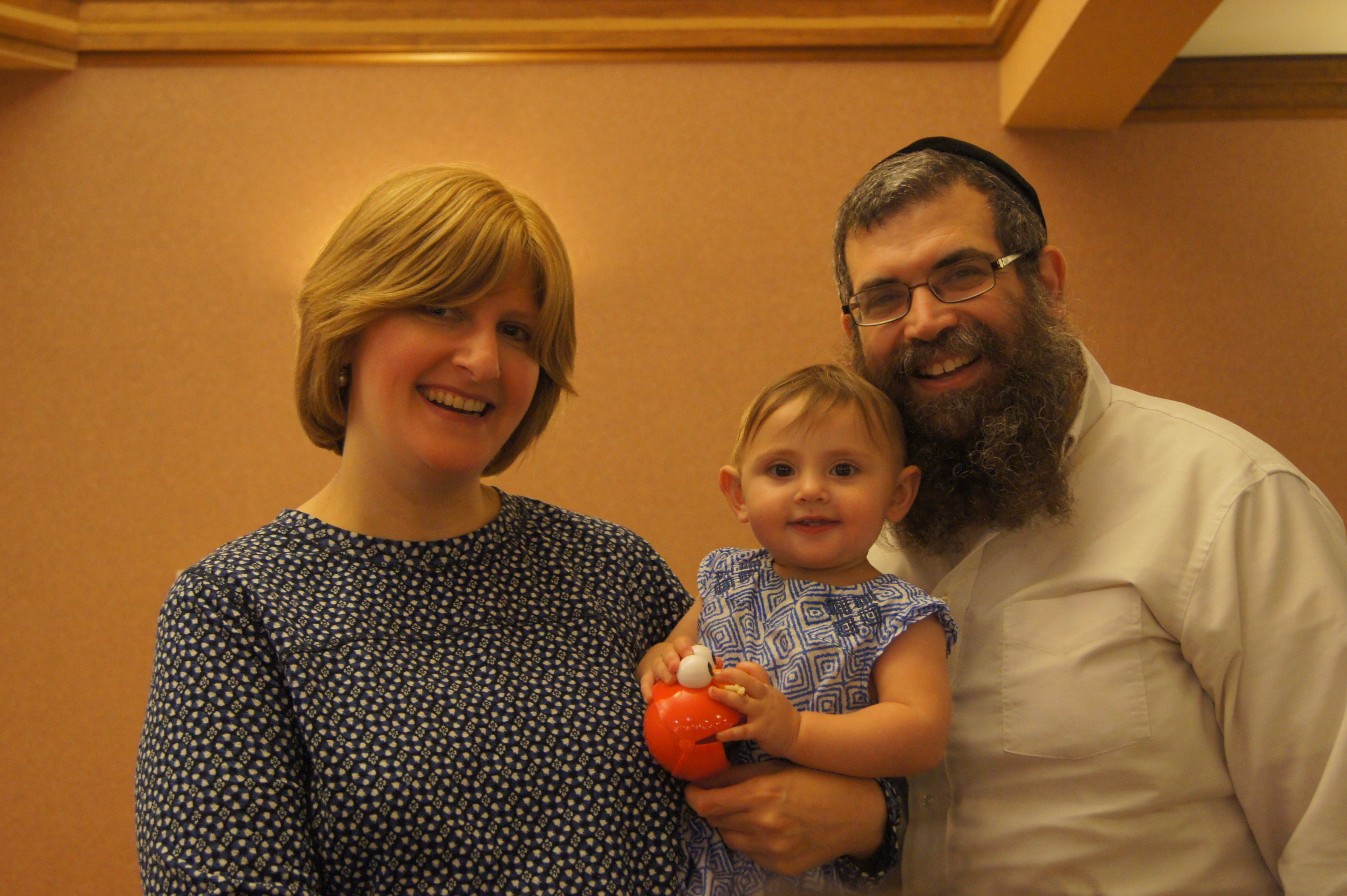 The Lubavitcher Rebbe strongly encouraged the celebration of one's Hebrew birthday by gathering friends, doing Mitzvot, making blessings, and making positive resolutions for the future year. Rivka can't make any resolutions of her own at this age, but we resolve to give her a wonderful Jewish upbringing filled with joy and warmth, and little by little Mitzvah skills as she learns the world about her. It's never too early to start one's Jewish education – and never too late, either!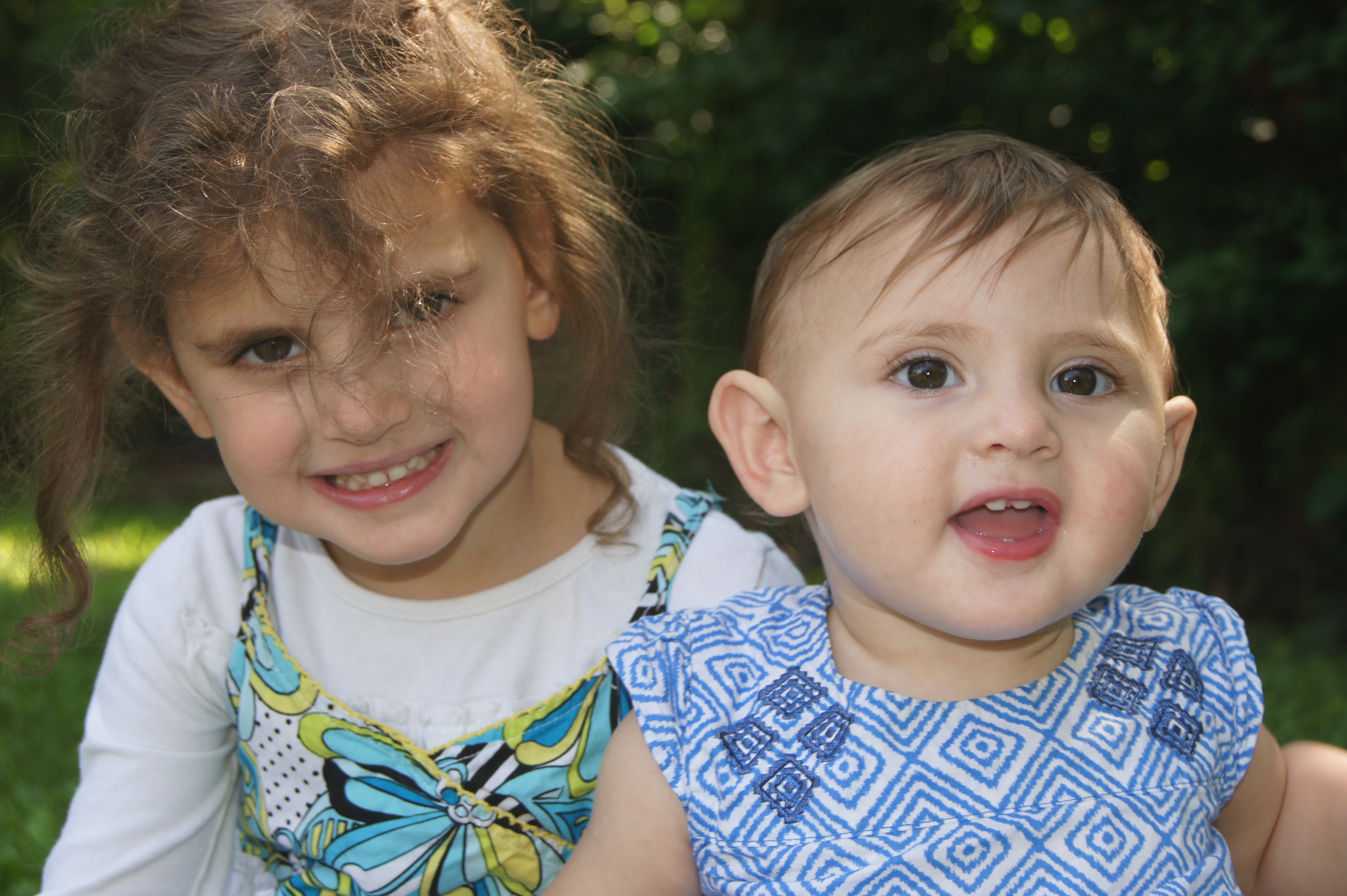 Mushky, Chani, Moshe and Bassie were all away at overnight camp, and some of Mendel's Albany siblings were away with their families at camp Visiting Days in the Catskills and even up near Montreal. But she has great siblings at home with her all summer – Esther Miriam and Bluma, and Sara before she heads to overnight camp for the second month.
Bubbe Rubin made this birthday cake (Raizy wrote atop it), its gluten-free, nutty, hearty and delicious.