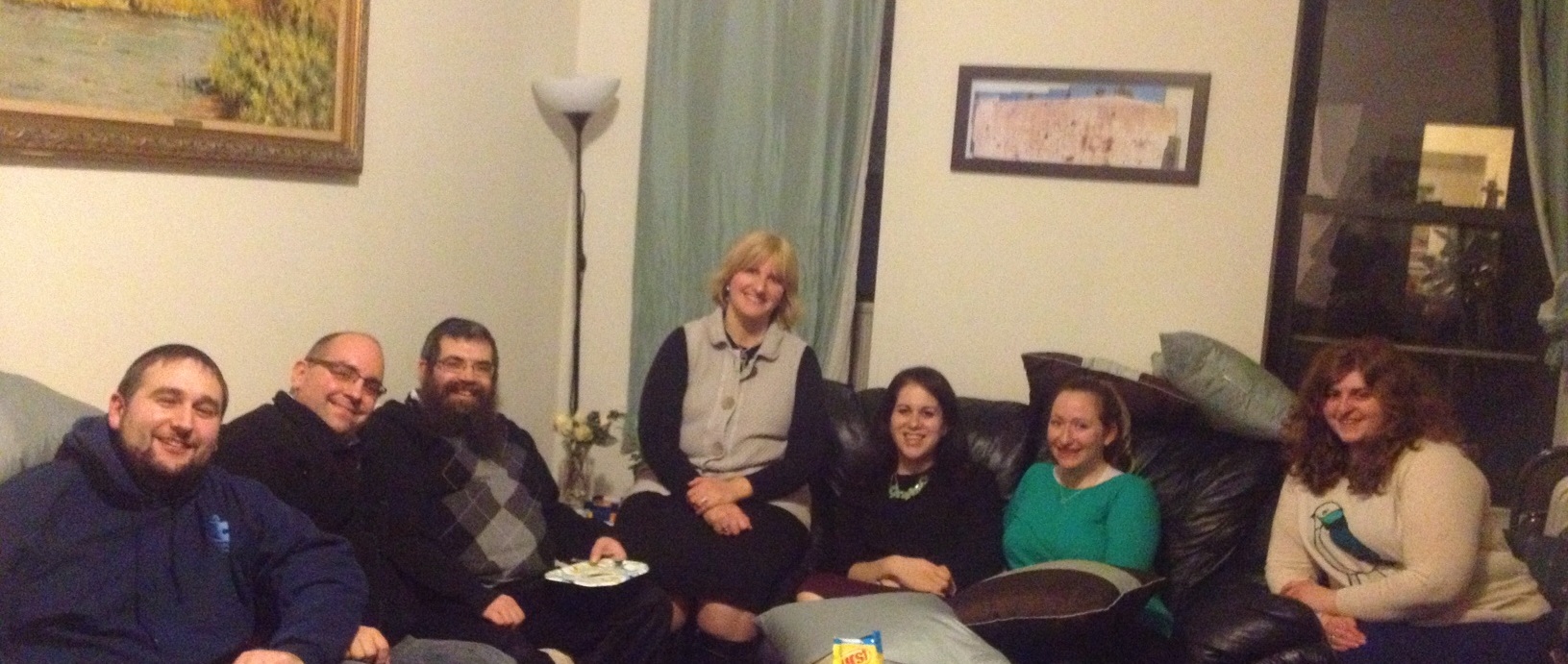 On Monday, December 23rd, Raizy and Mendel drove down to Washington Heights NYC (with an afternoon stop in Monsey) to visit with alumni and do a little study together. It was a small group (not all pictured above) but a very nice learning and get-together. Thanks to Wendy (UAlbany Class of 2007) for hosting.
The study topic was "Hasids vs. Hipsters" which was one of our best-liked Torah-Tuesdays of the Fall 2013 semester. The first side was cute comparisons and parallels based on the Urban Dictionary entry on Hipsters, and the second side was a philosophical insight using a marriage analogy.
We're looking to schedule a few more Mendel's Mondays in the Metro NYC area. Let us know if you are interesting in hosting.