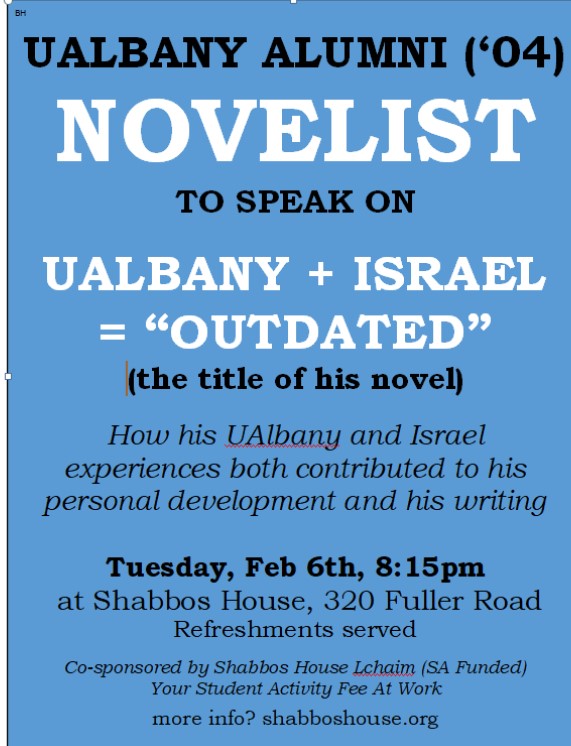 A UAlbany alumnus (Class of 2004) now living in Israel authored a novel, and will be speaking at Shabbos House on Tuesday, Feb 6, 2018 at 8:15pm.
The topic of his talk is UAlbany + Israel = Book, how both his UAlbany and Israel experiences helped shape the novel he wrote titled "Outdated" (a dating novel).
While at UAlbany he was very active in Jewish life, both at Shabbos House and UAlbany Hillel (he served as Hillel President), he was also in jazz band, took womens studies and was a colorful personality here.
If you are interested in writing or reading, the juxtaposition of UAlbany and Israel, different styles of dating, or just hearing an alumnus' perspective 14 years later – then this talk should be an interesting one. You may hear a different perspective, one that you are unlikely to hear at Shabbos House any other time. Come and hear!
Prior to the talk there will be a salad bar and big dessert buffet, a celebration for Rabbi Mendel's birthday starting at 7:30pm.