Tishrei is the Hebrew month of Fall Jewish holidays (that falls in September/October) that includes Rosh Hashanah, Yom Kippur, Sukkot and Simchat Torah. It's the busiest season at Shabbos House, with events, meals, prayers, and activities almost every day and often twice on the same day!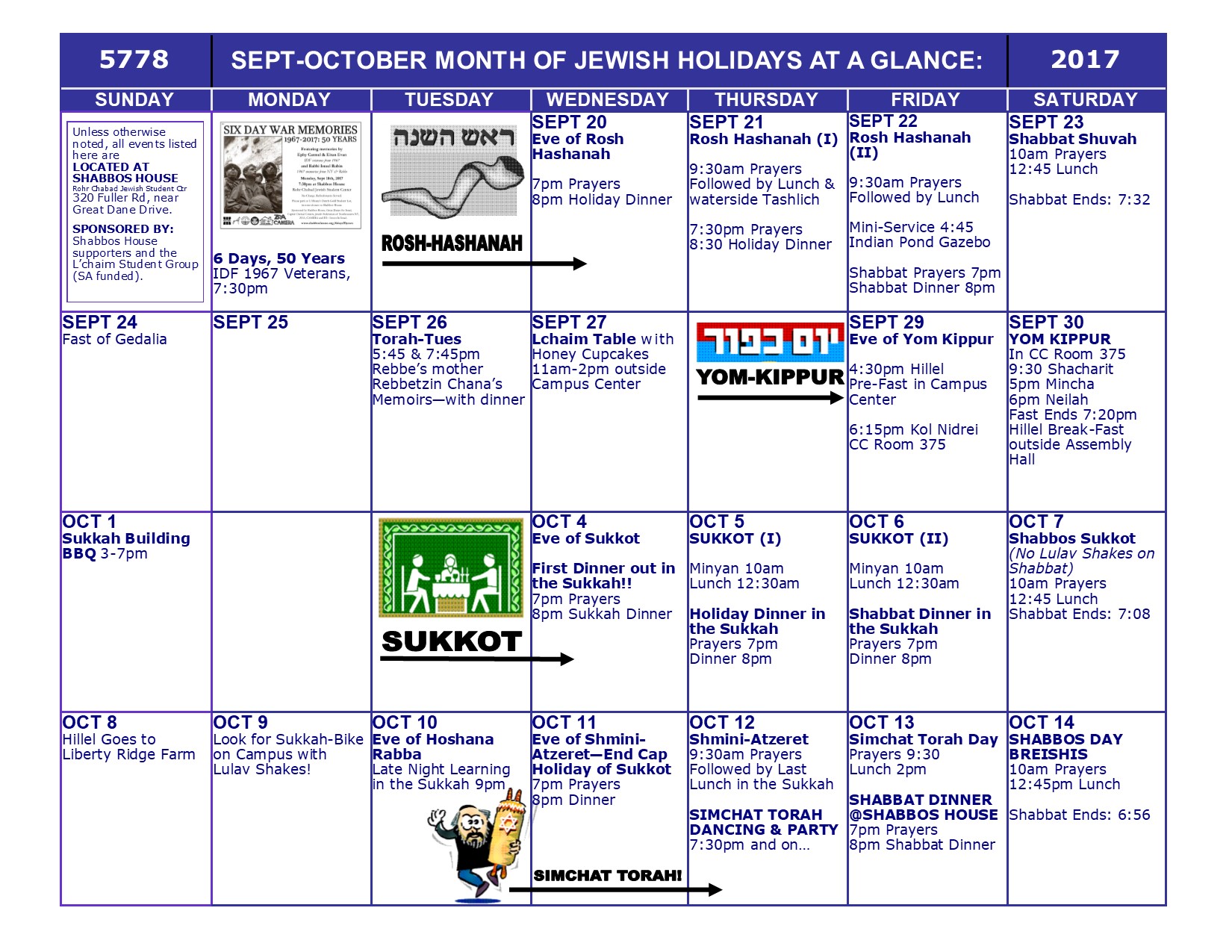 Click this link for a one-page PDF version of our Tishrei 2017 calendar at a glance: TishreiCard2017fullpage
You can find a more detailed calendar online at our Events Calendar (google calendar format) and also on these individual page posts with details for each of the holidays:
Rosh Hashanah (5778) 2017 Schedule
Yom Kippur (5778) 2017 Schedule
At Shabbos House Chabad at UAlbany, the High Holidays of Rosh Hashanah and Yom Kippur are only the beginning, with the festivity and celebration reaching its lively climax with the holidays of Sukkot and Simchat Torah!
Sukkot & Simchat Torah (5778) 2017 – now updates with dates, times, menus etc.
Thanks to all of Shabbos House generous supporters and funding from the Shabbos House Lchaim Student Group UAlbany SA funding "Your Student Activity Fee at Work" for making these many holiday meals possible.
It is an important gathering time, builds a sense of campus community, enriches students Jewish heritage, culture, and connection, and creates a "home away from home" feel and experience. Thanks to all who help make this happen!