Sukkot is a favorite time of the year at Shabbos House! This 5780/2019 year is a little different because of Fall Break over the first two days of Sukkot. But we're here anyways, having meals and prayers and quite a few students are staying up, too. See full schedule below: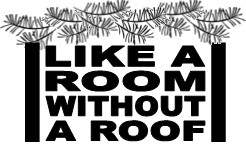 10/13: SUNDAY, FIRST NIGHT IN THE SUKKAH
This is actually the most important night to eat in the Sukkah, but the atmosphere and spirit continue all week long!
Prayers 7pm, Dinner in the Sukkah 8pm
Fish, Tam-Tam Salad, Kale-Salad, Zucchini Soup, Roast-Beef, Mashed Potatoes, Sweet Potato Pie, Blondies…
10/14: MONDAY, FIRST LUNCH & SECOND DINNER IN THE SUKKAH
Monday morning prayers 10am, followed by 1pm Lunch in the Sukkah – the first day!
Make-Your-Own Pulled-BBQ-Chicken or Deli Wraps with all kinds of trimmings, Cole-Slaw, Potato-Salad, Macaroni Salad, etc.
The first day is the first day of Lulav Shakes!
Monday evening prayers 7:30pm, followed by 8pm Dinner in the Sukkah – the 2nd night!
Salads & Dips, Matzah-Ball Soup, Breadcrumb Chicken, Potato Kugel, Popcorn Cauliflower, etc.
10/15: TUESDAY, SECOND LUNCH IN THE SUKKAH & A COMMUNAL MUSIC NIGHT
Prayers 10am, Lunch 1pm – more Lulav Shakes and lots of good food!
Deluxe Corn Taco and Tortilla Bar "Taco Tuesdays" in the Sukkah, with brownies, frozen fruit bars, and other nosh.
The "first days" of Sukkot holiday end at 6:55pm
Mendel's family hosts a communal music night in the Sukkah after YomTov, Klezmer, Soups, Desserts, in memory of his sister Esty, 8:30pm all welcome!
Soups, Desserts and more!
10/16: WEDNESDAY, OUR PARTY IN THE SUKKAH
8pm with Mordechai's Pizza, made in-house, and Fuji Sushi (all Kosher) made in front of your right at the event. Good times in the Sukkah!
10/16-17: WED & THURS – THE SUKKAH BIKE
Look for the Sukkah Bike to be making its rounds around campus during TBA times on Wednesday and Thursday. Stop us for a quick Lulav Shake! Mitzvot on the Spot for people on the go…
10/17: GREAT DANES FOR ISRAEL SHOWS "SPY"
This time they're showing it in the Shabbos House Sukkah! 6pm Thursday night, with dinner. Stay tuned.
10/18: HOMECOMING SHABBAT DINNER IN THE SUKKAH
Prayers 7pm, Dinner 8pm in the Sukkah – your families are VERY welcome! Friday Night is the most beautiful night in the Sukkah…
10/19: HOMECOMING SHABBAT LUNCH IN THE SUKKAH
Prayers 10am, (no Lulav on Shabbat) Lunch 12:30pm in the Sukka. Your families are very welcome!
the last hurrah, the grand climax of the Jewish holiday season:
10/20: SUNDAY, LAST NIGHT IN THE SUKKAH
Minyan Brunch at 10:30am, last time for Lulav Shakes.
Homestretch now… Prayers 7:00pm, Dinner 8pm in the Sukkah. This part of the holiday is called Shmini Atzeret.
Caesar Salad, Butternut Squash Soup, Meatballs and Spaghetti, Garlic Green Beans, and Oatmeal Apple Crisp
10/21: MONDAY, ONE LAST LUNCH IN THE SUKKAH and then SIMCHAT TORAH!!
Prayers 10am, last lunch in the Sukkah 12:30pm
Felafel & Fries Lunch in the Sukkah with trimmings and toppings & dessert

and then on MONDAY NIGHT, THE BIG NIGHT: SIMCHAT TORAH!!!!
we dance from around 8pm until hopefully midnight, (peak times are usually 8:30pm-10:30pm) with amazing spirit and uplift, this is a once-a-year kind of thing. Don't miss this! Even if you can only come for a half hour or even 15 minutes. It's awesome for the Jewish soul… there's a big food buffet, an annual collectible souvenir (limited amount this year), lots of spirited joyous dancing with no need for fancy dance moves, fun shtick and good times!
Matzah Ball Soup, Sesame Chicken, EggRolls, Lo-Mein, Franks n Blanks, Rice, Veggie Platters, Dips, Pastry Platters, Fruit, Mocktails and more!
Here's a post with links to get into the Simchat Torah spirit!
10/22: TUES – LAST OF THE HOLIDAY – SIMCHAT TORAH DAY
9:30am Prayers, we dance a little more, complete the Torah and start again anew, and enjoy the last holiday lunch together of the season…
Subs, Desserts and More!
10/24: SUKKAH TAKEDOWN
2:30pm-6pm on Thursday afternoon, taking apart and bringing down the Sukkah and putting it away for next year. Following which Great Danes for Israel will show an episode of "SPY" at Shabbos House over dinner.