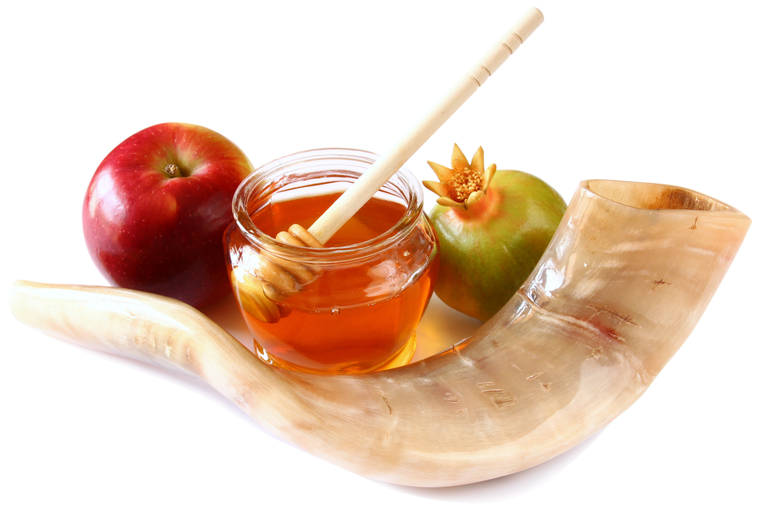 Many UAlbany students will be headed home to spend Rosh Hashanah with their families and hometown synagogues, but there will be students up here at UAlbany – so we will be having Rosh Hashanah prayers and festive high holiday meals at Shabbos House.
Prayer services will be traditional, but student-friendly with engaging explanations. This holiday we are excited to welcome Raizy's sister and family the Hendels (Rabbi Sholom Ber will blow the Shofar), the Shepherds (Rabbi Mendy will help us lead the services), as well as a beloved alumni family dear friends from years back who often spend Rosh Hashanah with us, and a nice mix of students, faculty and community.
Yom-Kippur services (click here for schedule) and both the pre-fast and break-fast meals will all be held in the UAlbany Campus Center this year.
See our Rosh Hashanah schedule below. Please use form below that to let us know when you might be joining us. We usually don't ask for RSVPs but with many students away it is helpful for us to know how to best be prepared.
FIRST NIGHT OF 5778- WED, SEPT 20
7pm Prayers, 8pm Dinner (apple and honey, and a delicious holiday dinner
ROSH HASHANAH – FIRST DAY – THURS, SEPT 21
9:30am Prayers start (Shofar by 12pm, plus more Shofar in Musaf service)
followed by Lunch (approx 1:30pm) and the Tashlich waterside ceremony (approx 2:30)
SECOND NIGHT – THURS SEPT 21
7:30pm Prayers, 8:30pm dinner (another holiday dinner, including the exotic first-fruits)
ROSH HASHANAH – SECOND DAY – FRIDAY, SEPT 22
9:30am Prayers start, (Shofar by 12pm, plus more Shofar in Musaf service)
followed by Lunch (approx 1:30pm)
MINI-SERVICE: Shofar, Apple-Honey, water-side Tashlich, Honey-cake – in under 30 minutes
Meet at Indian Archway 4:30pm. Mini-Service at Gazebo by Indian Pond 4:45pm
and then there's a quiet Cozy-Shabbat:
FRIDAY NIGHT SHABBAT DINNER, SEPT 22
Prayers 7pm, dinner at 8pm. Good 'ol Shabbat Dinner, smaller crowd.
SHABBAT DAY, SEPT 23
Minyan 10am, Lunch at approx 12:30pm.
Tishrei 5778 / 2017 Month of Holidays at UAlbany at a Glance
Yom-Kippur Services and Schedule at UAlbany 2017