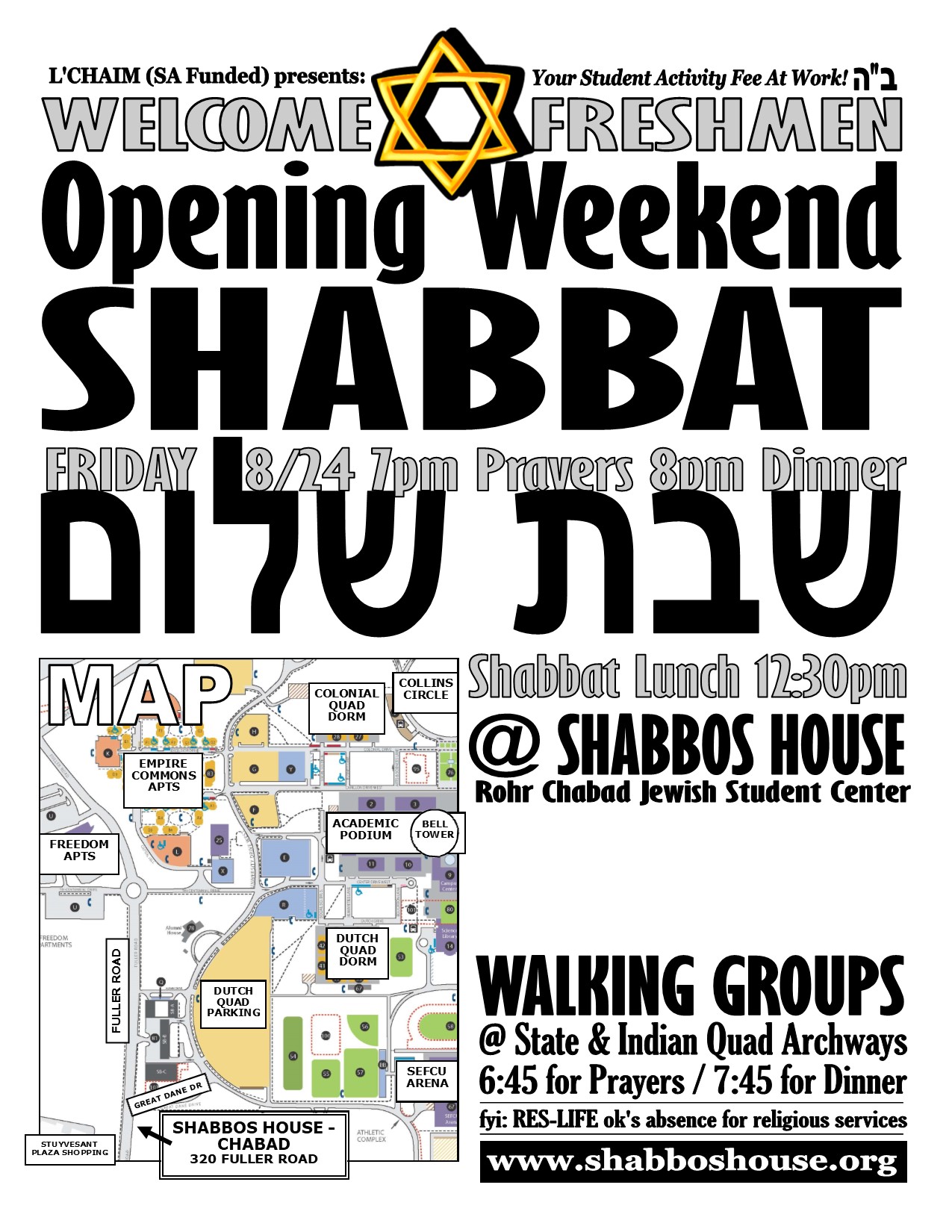 This is always a special Shabbat! Friday night August 24th, 2018. It is the first Shabbat back after summer, the first weekend with the first freshmen to get involved in our Jewish campus community at UAlbany.
Walking groups leave from State and Indian Quad archways at 6:45pm for those who want to come for prayers, and at 7:45pm for those coming just for Shabbat dinner. These walking groups are quite memorable. Students tend to remember who took them to Shabbos House for their first time in their college career. See this analogy to the Boats to Hogwarts!
Not everyone is moved-in yet, not all freshmen will make it over this weekend, but for those who do, this is the beginning of an incredible personal and communal journey. Be a part of it.
Note: If you have floor meetings or the like, Res-Life makes allowances for religious experiences like Shabbat dinner.
We also have Minyan on Shabbat morning (starting at 10am, but come when you can) and Lunch at 12:30pm. All are welcome for lunch, Minyan or not. Come when you wake up!