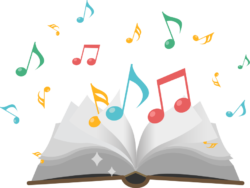 Our inherited old red Birnbaum Machzorim are falling apart and its English translation is hardly recognizable to today's generation. They were already old when they arrived at UAlbany several decades ago. Plus, it would be helpful especially during the High Holidays to have instructional notes and prayer headers. It's time to upgrade!
A student (who is personally invested in this project) is leading the initiative to purchase new Hebrew-English Machzorim for both Rosh Hashanah and Yom Kippur, with additional booklets (with matching page numbering) for the larger crowds we have at the evening Yom-Kippur services of Kol Nidrei and Neilah.

For $36 you get to inscribe a Machzor (plus an evening booklet) in honor of someone or in memory of loved one.
And for a short time – only until August 9th, 2018 – you can dedicate a Machzor + Booklet AND get a raffle ticket with a chance to win $10,000! Purchase 5 Machzorim + Booklets and get entered to win tickets to Israel!
Purchase raffle tickets at www.shabboshouse.org/raffle2018 and please email us directly with Machzor inscription info to mail@shabboshouse.com
or if you'd like to skip the raffle, you can donate $36 (or any amount) via www.shabboshouse.org/donate but email us either way with the inscription info.