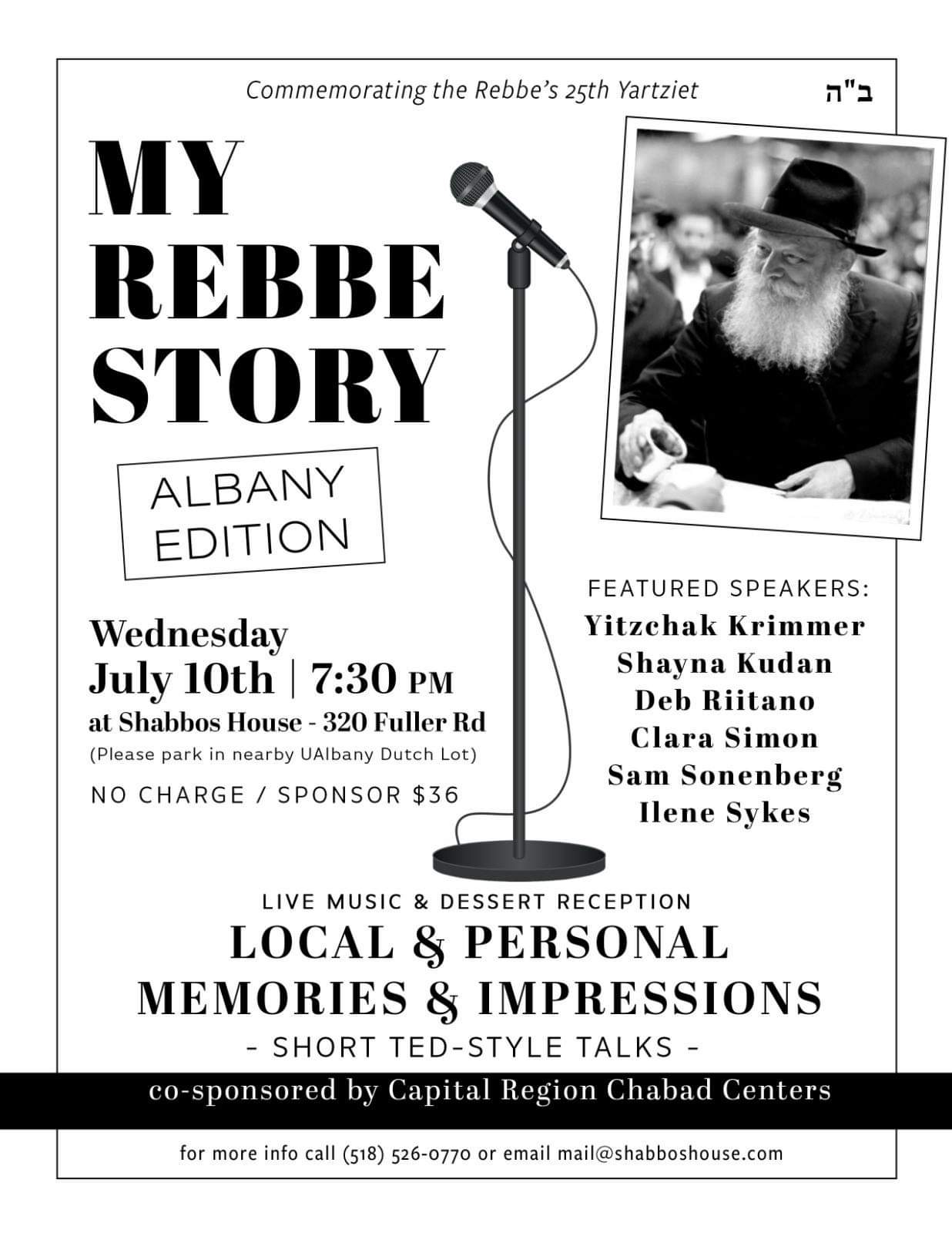 "My Rebbe Story – Albany Edition" – Local & Personal, Memories & Impressions
This communal event commemorates the 25th Yartzeit (anniversary of passing) of the Lubavitcher Rebbe, and is co-sponsored by all area Capital Region Chabad Centers.
This event features a spectrum of local individuals sharing their own personal memories and impressions of the Rebbe, in a brief TED-style talk kind of way, featured presenters include: Yitzchak Krimmer, Shayna Kudan, Ted Levin, Deb Riitano, Clara Simon, Ilene Sykes.
There will also be live musical Niggunim played by cellist Will Hayes, and a dessert reception will be served.
Wednesday, July 10th, 2019 – 7:30pm at Shabbos House
No charge, sponsors $36.
Please park in the nearby UAlbany Dutch Gold/student lot in the rows closest to Shabbos House.