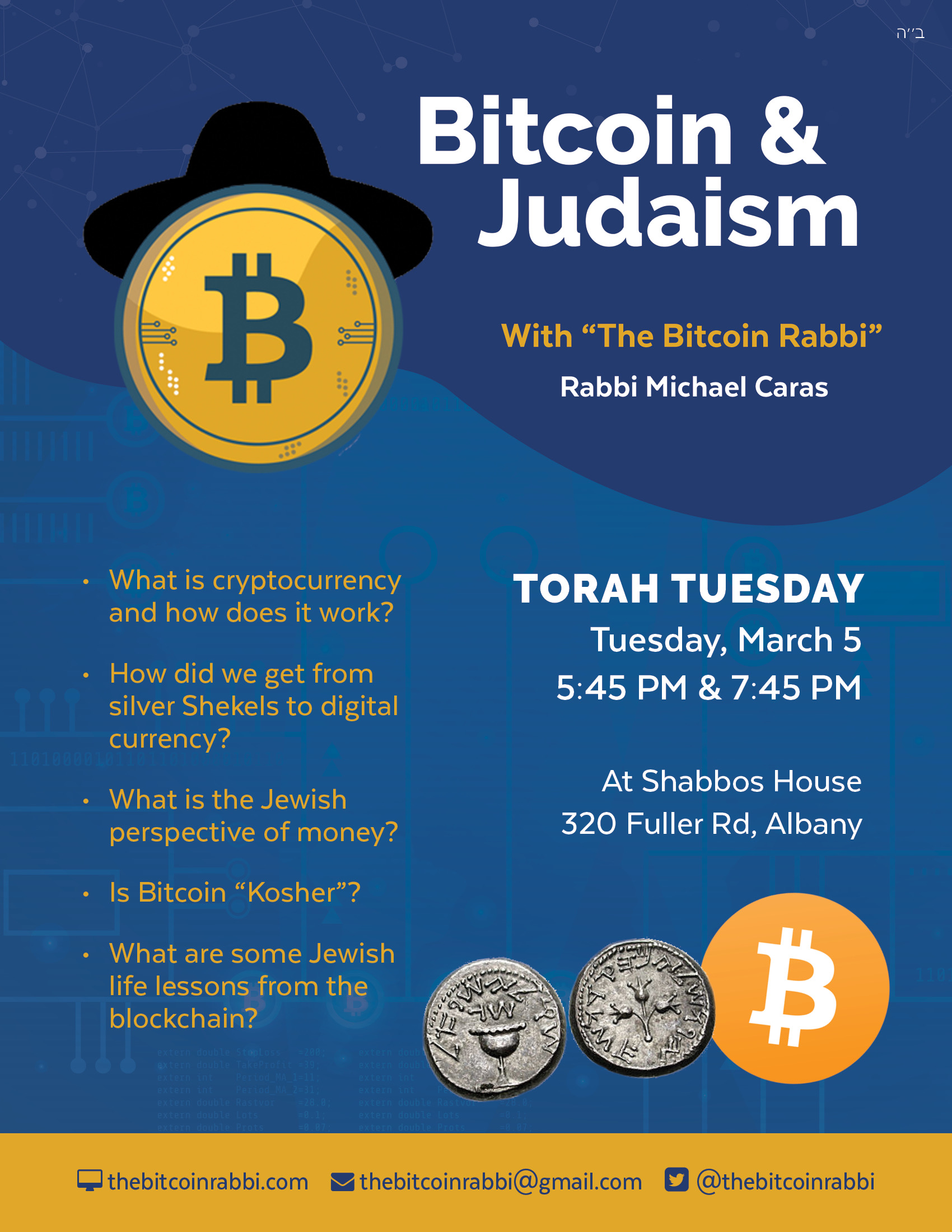 Are you interested in cryptocurrency? Curious about how it works? Fascinated by Blockchain? or have no idea what it is? Wondering what Torah and Jewish texts might say about something like this? What are life lessons and applications? Then, this Torah Tuesday presentation is for you!
Rabbi Michael Caras, a man of many hobbies and talents, has delved into all this and is excited about this new frontier. He'll be presenting at Torah Tuesday 3/5/2019 at both 5:45 and 7:45pm sessions. As usual, there will be a dinner to go along with both classes.
Feel free to pass along the invite and bring friends who have an interest in something like this.
PS: I don't know if I even have to say this, but just in case I do, there will be no financial solicitation of any kind, and this is not an endorsement of Bitcoin or any other form of cryptocurrency, just a very interesting educational opportunity!