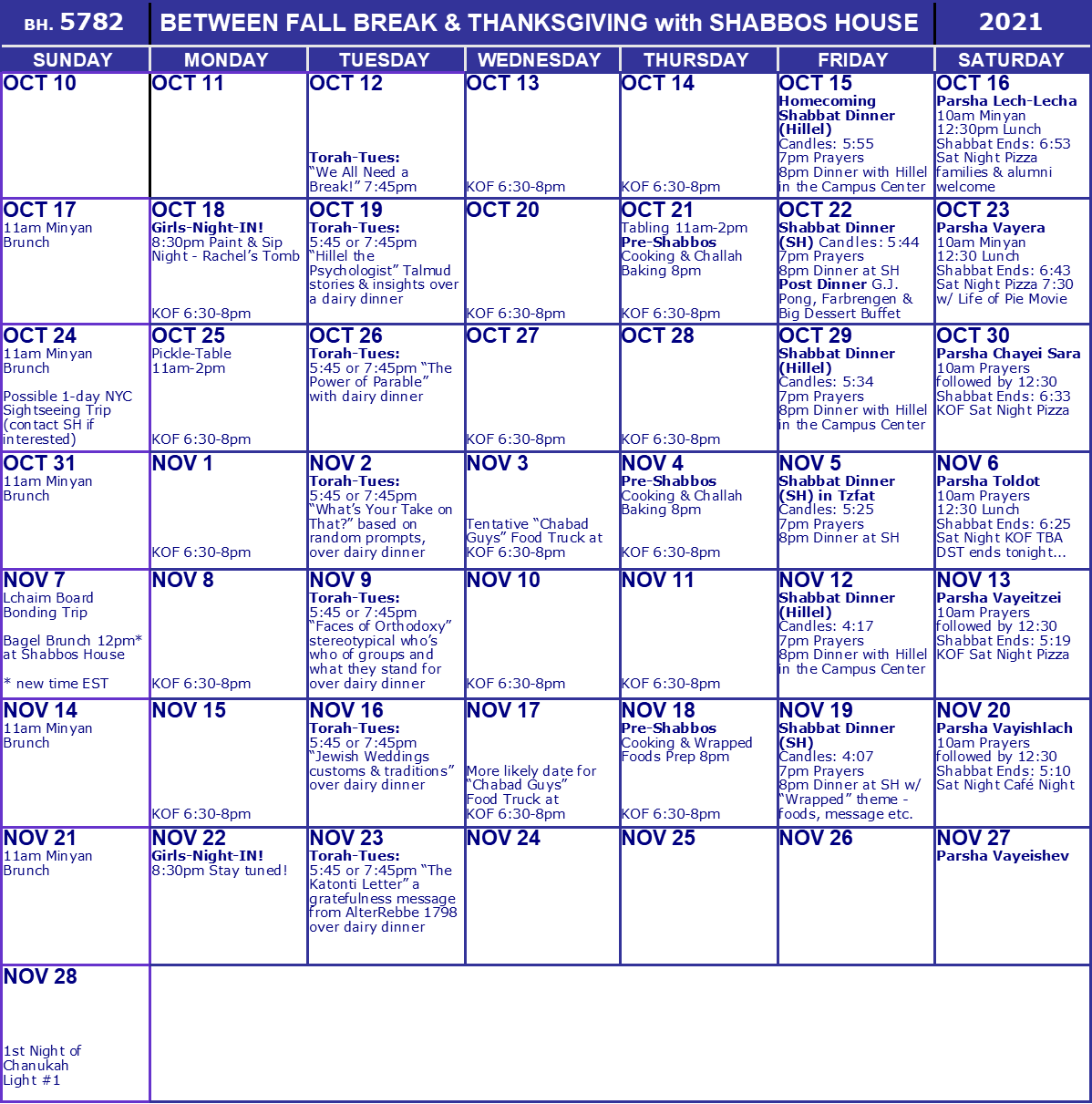 Here's an at-a-glimpse calendar (not all events included) of Fall-Break to Thanksgiving 5782/2021.
After a solid month of holiday events and programming in September, here's more ways to connect Jewishly, celebrate as a community, meet friends and have an enjoyable & meaningful time.
Click on calendar picture to enlarge, or click here to get the Calendar file in PDF: SHCalendar5782FallBreaktoThanksgiving1a.
We will be adding additional events, tabling, and updates here online, but especially via the weekly email and our Students Whatsapp group. Contact us to be added to either or both communication methods.