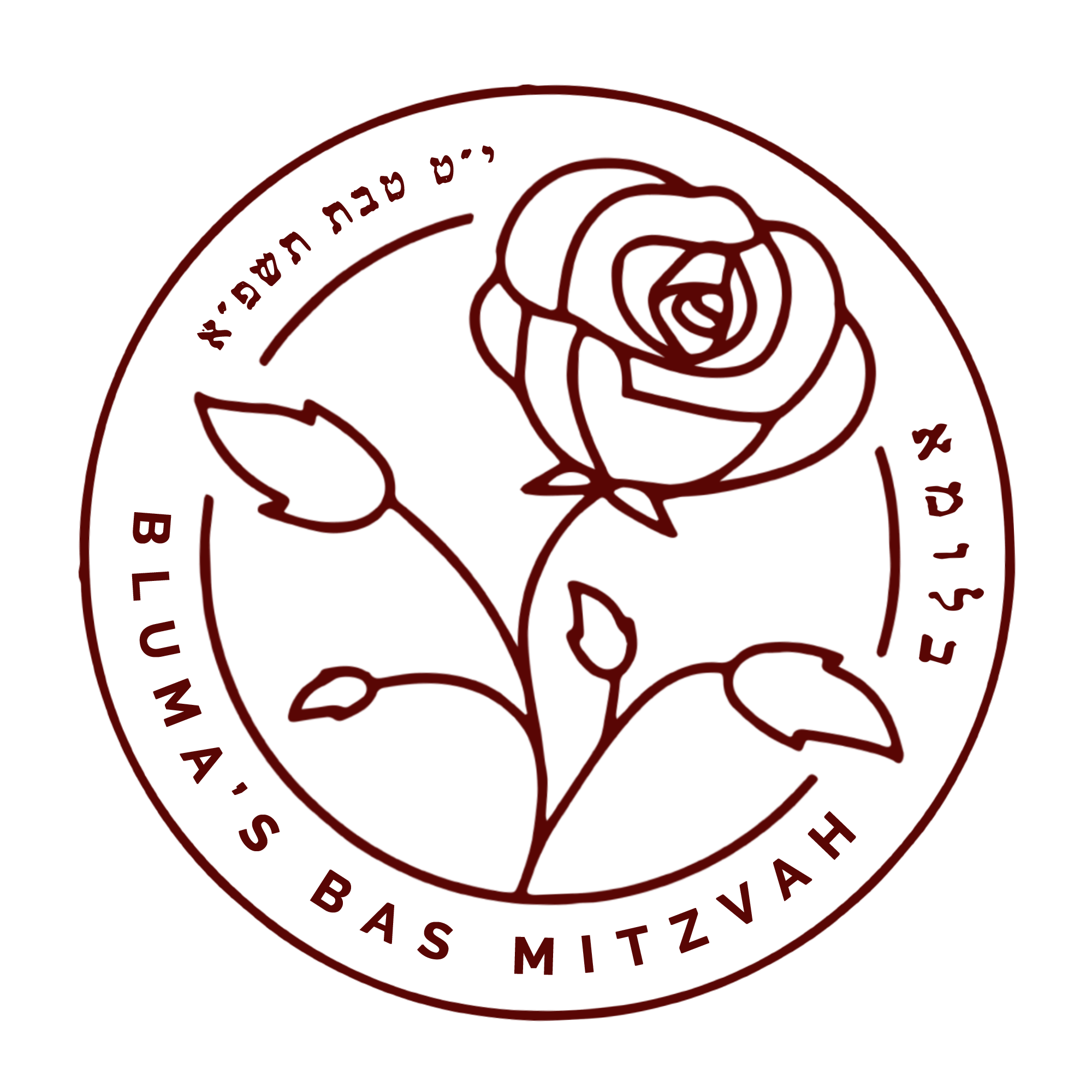 Bluma was the baby when we moved into the new Shabbos House in 2009 and in January 2021 she turned 12 and Bat-Mitzvah. So many of you were part of her growing up at Shabbos House, at the Maimonides School, and many pictures with immediate and extended family.
Her Bas-Mitzvah was Sunday, 19th of Tevet, 5781 / January 3rd, 2021. Due to Corona, most of the celebration was over Zoom. We thank all who joined making it especially meaningful.
You can view the 1-hour program saved via Facebook Live using this link. (The only thing we didn't catch was Rabbi Rubin sharing the Rebbe's letter (written to Raizy's Bas-Mitzvah) in original and translation and warmly sharing how this is a life mission). The program includes words of greeting from Bubbe Rubin and Bubbe and Zeide Galperin, Raizy and Mendel, a slideshow of photo memories, presentation of Bluma's Memory Book (arranged by Sheryl C.) and of course, Bluma's presentation of her study-project: "Postcards from the 12 Books of Mishneh Torah".
You can view/download the (web-resolution) PDF booklet of the "Postcards from the 14 Books of Rambam's Mishneh Torah" using this link. Each postcard has symbolic imagery on the front created by Bluma working with Raizy, and the back of each card has some info about that book of the Rambam as well as a unique Rambam/Maimonides Postcard stamp.
You can see the Bluma Photo Memories Slideshow here in PDF format, click here. This was shown at the event and includes alumni and students, lots of family pictures, and Maimonides school pictures, too.
We'll post a link to some Bas-Mitzvah pics here later.