We got this children's picture book from the library last week. Wanted to share it with you this Shabbat as it has a relevant Parsha "Vayakhel" message.
The book's title is "The Alphabet's Alphabet", written by Chris Harris and illustrated by Dan Santos. It's subtitled "A Totally Twisted Take on 26 Letters" and the cover illustration background is of a school named "Times New Roman School."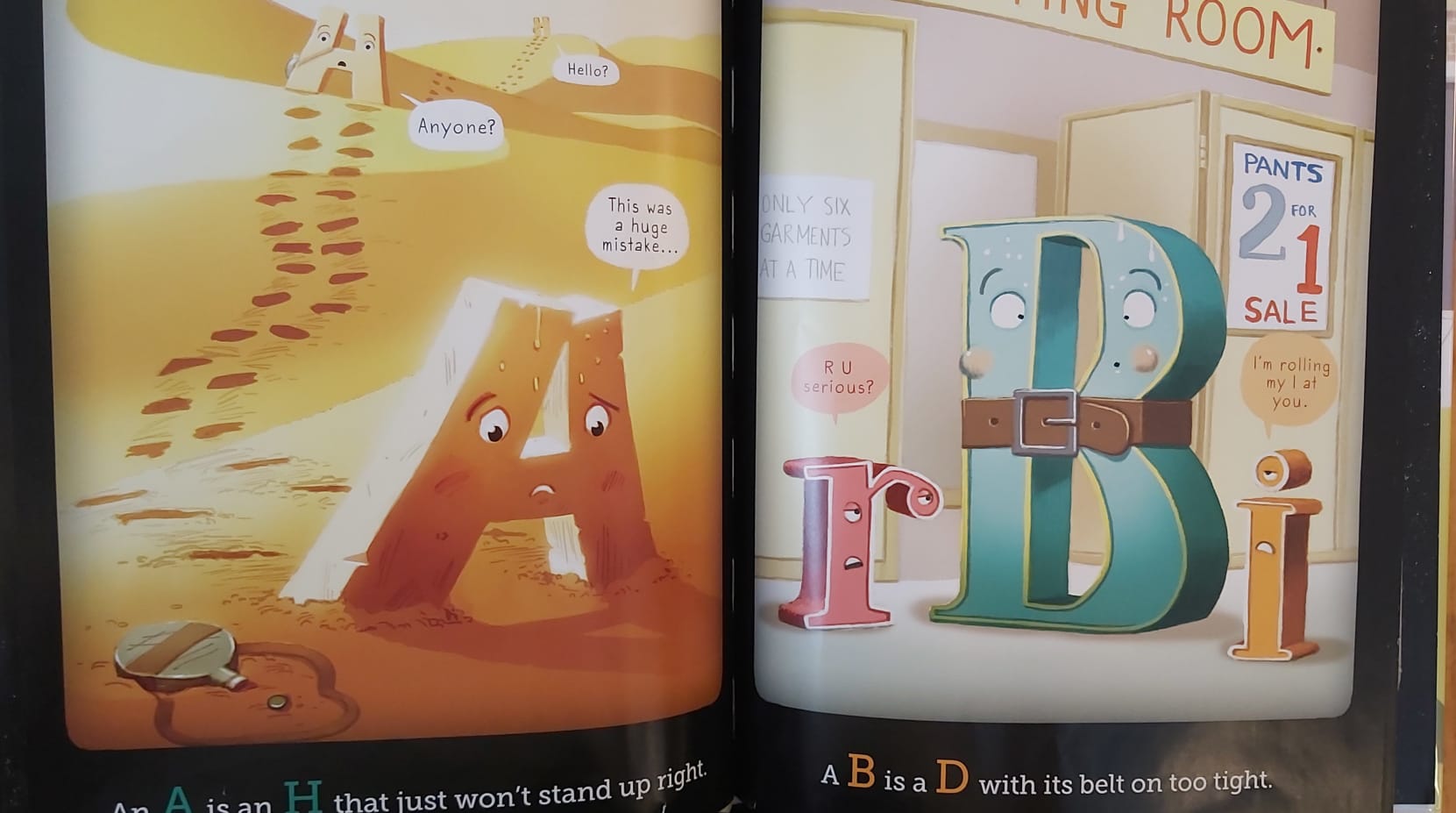 Basically, the book tries to portray (in varying degrees of success and stretch) each letter resembling another letter. The letter A is depicted as an H with its top collapsing inward, the letter B is imagined as a letter D with the belt around its waist tied too tight. And so on – in richly colored and imaginative pages – for all the letters, from A to Z.
It was fun read with our youngest, some pages are more obvious, some less so, and the aha realization of some of the harder twists is cool to see. And the illustrations have lots of personality.
But the book gets serious and meaningful at the end, all these humorous and silly letter twists and distortions culminate in a beautiful message:
Twenty-six letters, unique from each other…
And yet, every letter looks just like another –
The same way that we are each special creations
And yet still resemble our friends and relations.
In those whom we love, bits of us are reflected,
which helps to remind us that we're all connected…
How perfect of message year-round but especially this week for this week's Parsha Vayakhel – which literally means "to gather together"…