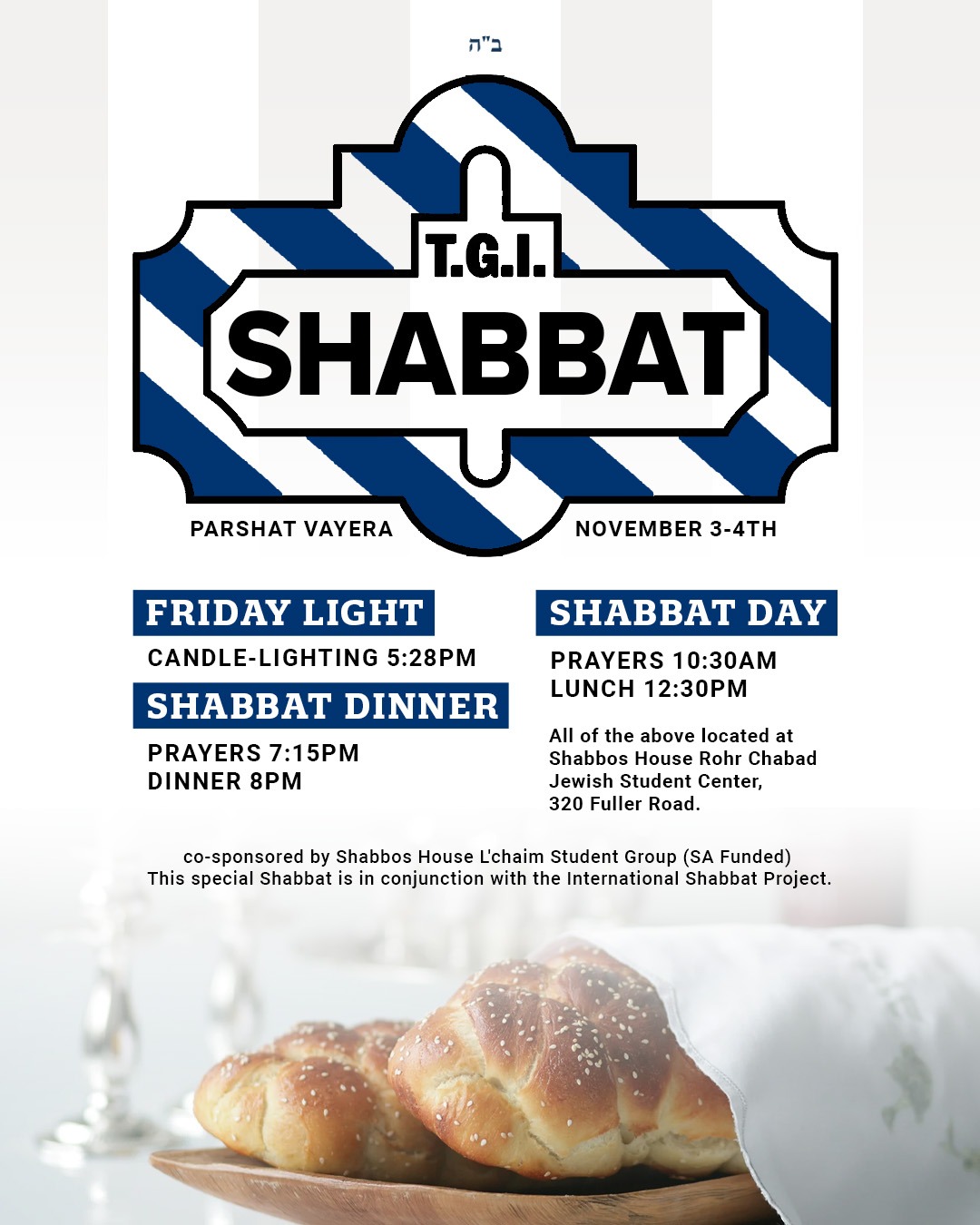 The flyer for Shabbat utilized the TGIF-theme, and we shared how grateful we are for Shabbat, not only as an observance but also as a tremendous opportunity for communal support and connection especially in times like these. This is a time when we especially feel the need to connect as a community.
Like Ahad HaAm famously said, "More than the Jews have kept the Shabbos, the Shabbos has kept the Jews!"
Gotta be thankful, can't take the gift of Shabbos for granted. As it was the 20th of Cheshvan, yartzeit of local philanthopist Morris Massry, and his family's generous support enabled the new Shabbos House, which students in the 2020's might take for granted, but we never will.
And we also shared the story and good news of an alumni couple struggling with fertility who (big mazal tov!) had a baby just before Shabbos – and they sent us the picture not only of the baby, but of the doctor, too, because the doctor is also a Shabbos House alum (though different years)… all things to be thankful for and not take for granted!