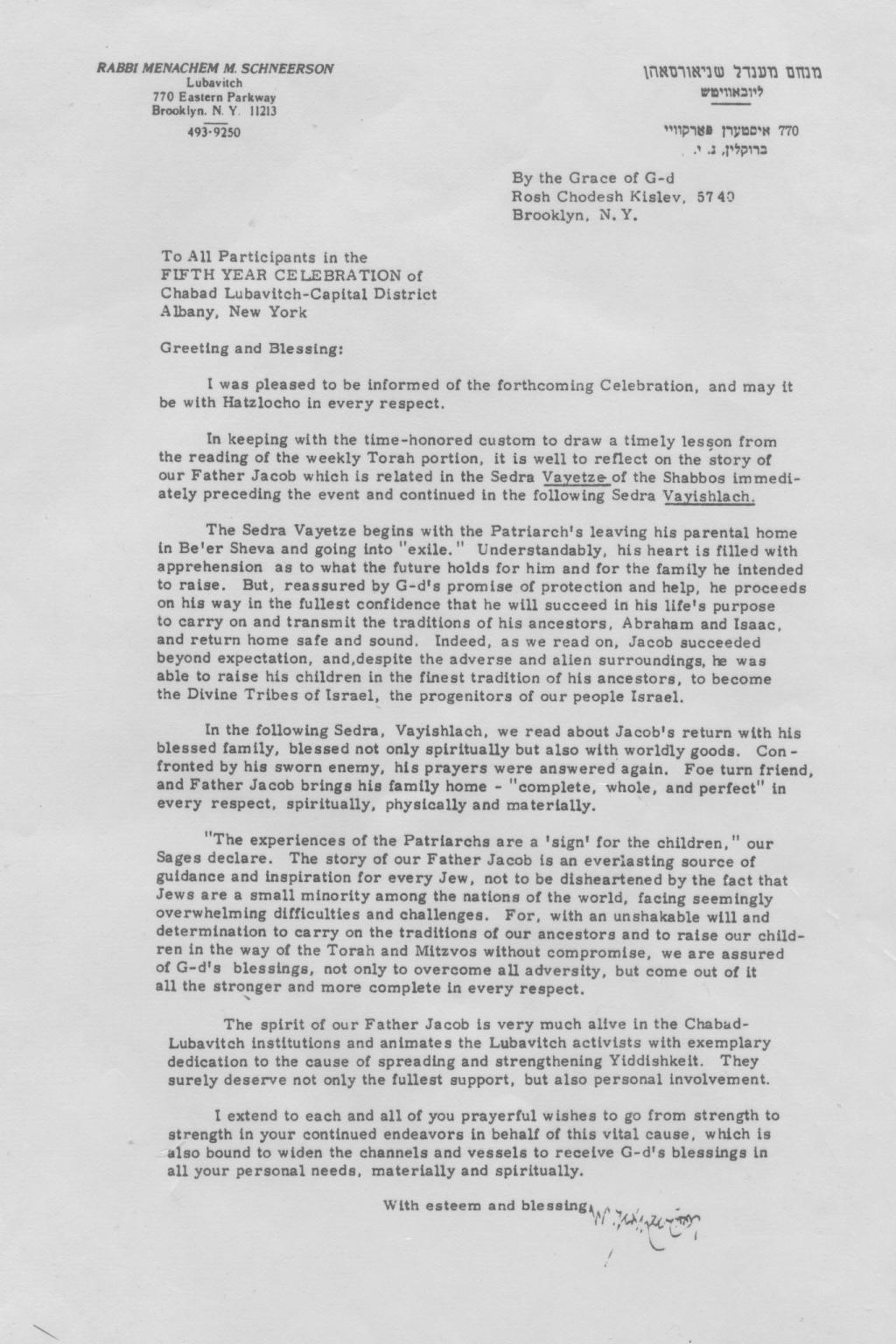 In 1979, the Rebbe wrote a letter addressed to those participating in the 5 Year Celebration of Chabad in the Capital District which Mendel's parents founded in 1974. Though addressed to the community, Mendel's father Rabbi Israel Rubin felt this as a personal message, addressing the feelings he had in his heart at the time.
This letter, which references and is based on this week's and next week's Torah portions of Vayeitzei and Vayishlach, and is relevant to all of us who deal with uncertainty and the unknown, and have some anxiety or apprehension about the future. There are beautiful phrases in this letter and the overall message is one of reassurance and uplift – and a charge.
Click on image to view or print this 1-page 1979 Rebbe's letter. Give it a read and reread, take it to heart. Mendel's father does so every year and continues to feel this letter unfolding in his life and our community.
Will share more about this later…
Also see JEM's "Here's My Story" where Rabbi Rubin shares about this letter among 3 deep lasting impressions with the Rebbe…. (click on link to get PDF)