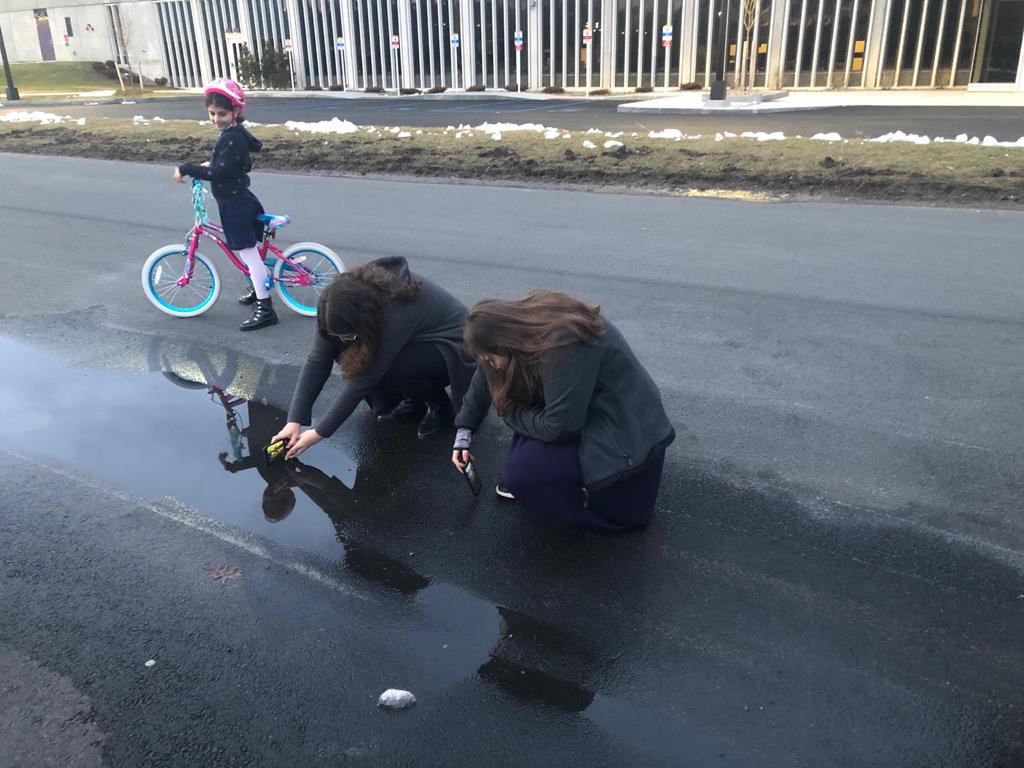 Let us share the story and message of these 2 pictures taken yesterday on our social-distancing stay-home walk around the UAlbany campus. The weather has been nice (aside for that very random snowfall, which was nice, too!) and we like to get out at least once a day. Thankfully we have the quiet outdoor space here to get out and enjoy fresh air. Not everyone is as lucky, especially those in urban apartments in dense cities, so we're grateful for this blessing.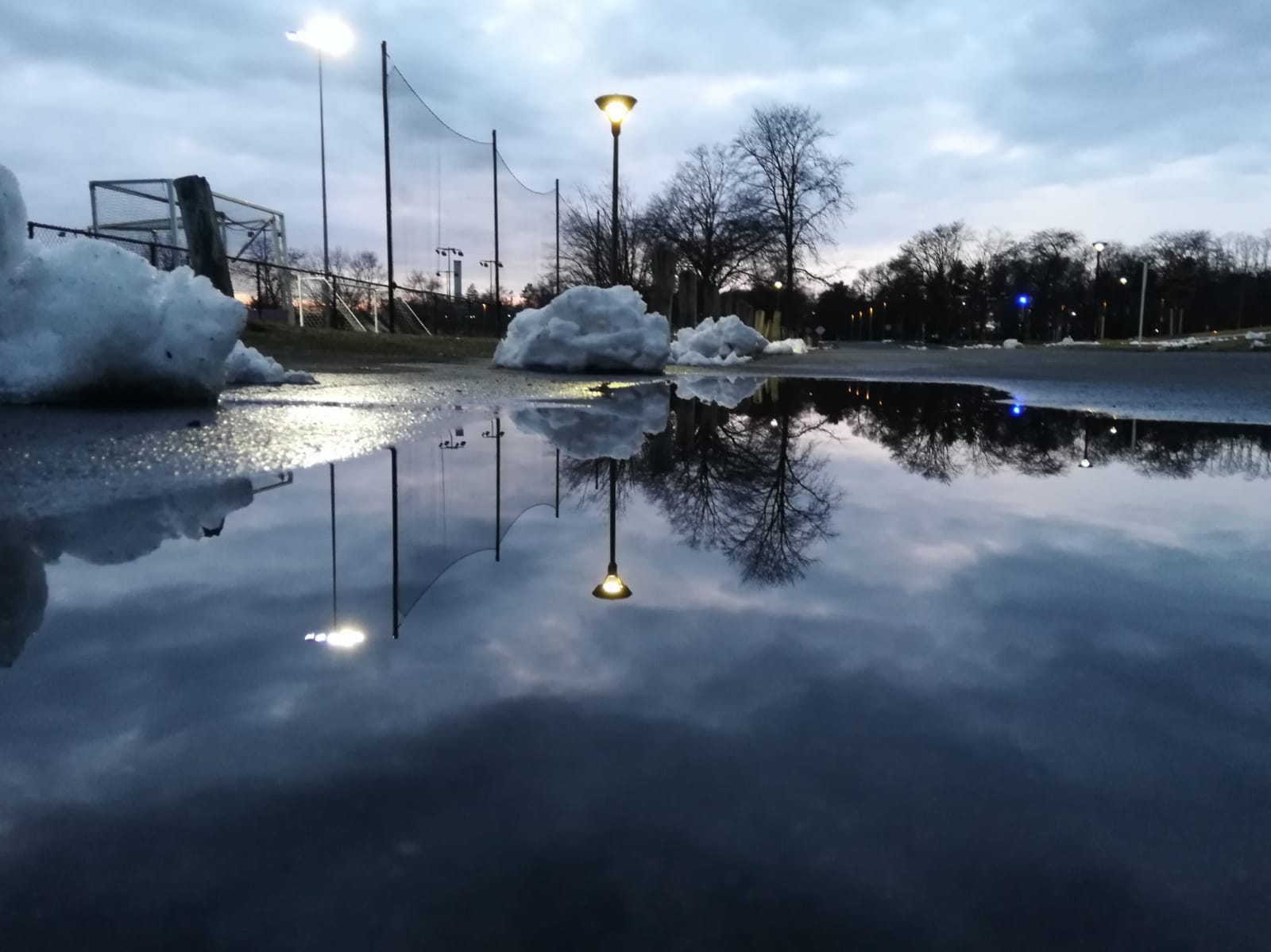 Chani and Sara captured this big broad picture of a magnificent blue-gray dusk sky by taking a picture of it through the lens of a little puddle of water reflecting it on the ground.
Here's the thought: Think of the big sky as macro, and the thin sliver of puddle as micro. The world is reflected in our hearts, the key to the world is inside ourselves. In this time of Coronavirus Covid-19 we each isolate as micros, doing it for the macro, thereby we're not alone, as the macro is to be found within us – you see the expansive sky within the shallow narrow puddle.
* this isn't their first puddle-sky picture. We have more glorious puddle-sky shots they took, but this was taken during our social-distancing stay-at-home during Coronavirus, and that's when this message hit home.