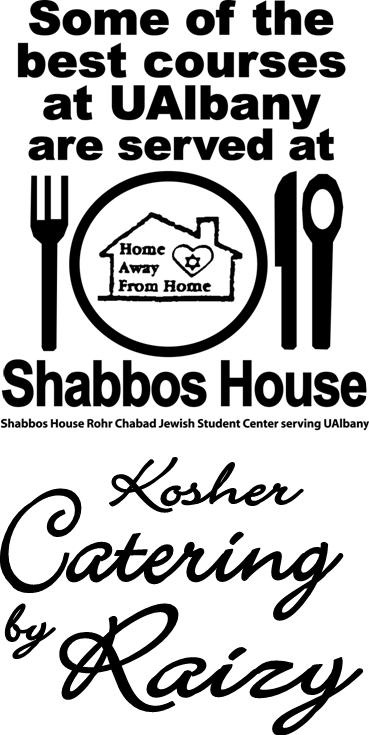 "Catering by Raizy" benefits Shabbos House student programming and can sometimes be available to provide you with:
Cold Platters, Prepared Food Trays, Salads, Shabbat-To-Go, Buffets, Simchas & Events.
Take-Out, In-House Catering, or Buffet Events at your location.
All foods are Kosher. Parve, Milk or Meat available. All dairy is Chalav Yisrael and all breads and pastries Pas Yisrael.
Blackout dates, limitations, and order minimums may apply. Please call ahead to discuss details.