Great start to new semester, it's been busy, thank G-d, and thanks to a great team of amazing students – #squadgoals, indeed!
Yes, we are on for Rosh Hashanah: Shofar, prayers and holiday meals. We've also added a mini-service (Shofar, Tashlich, etc in a half-hour) over at Indian Lake on Friday afternoon.
We are also having a pre-Rosh-Hashanah Challah Bake on Thursday Night, 9/14.
NEW TORAH-TUESDAY LINE-UP: Check out the class topics and schedule for Fall 2017… quite a mix of things, come when you can. Plus, check out additional learning initiatives we're starting this semester, including "Conversations at Kosher" each Monday Lunch at Indian Kosher Dining and "Women's Wisdom" during Mincha after lunch on Shabbos afternoons.
SOME NEW INITIATIVES: Still in development… A new social-action project will bring Shabbos House-made food to locals and seniors who'd appreciate it, stay tuned for ways to get involved with that program (funded by a grant from the local Bnai Brith Gideon Foundation).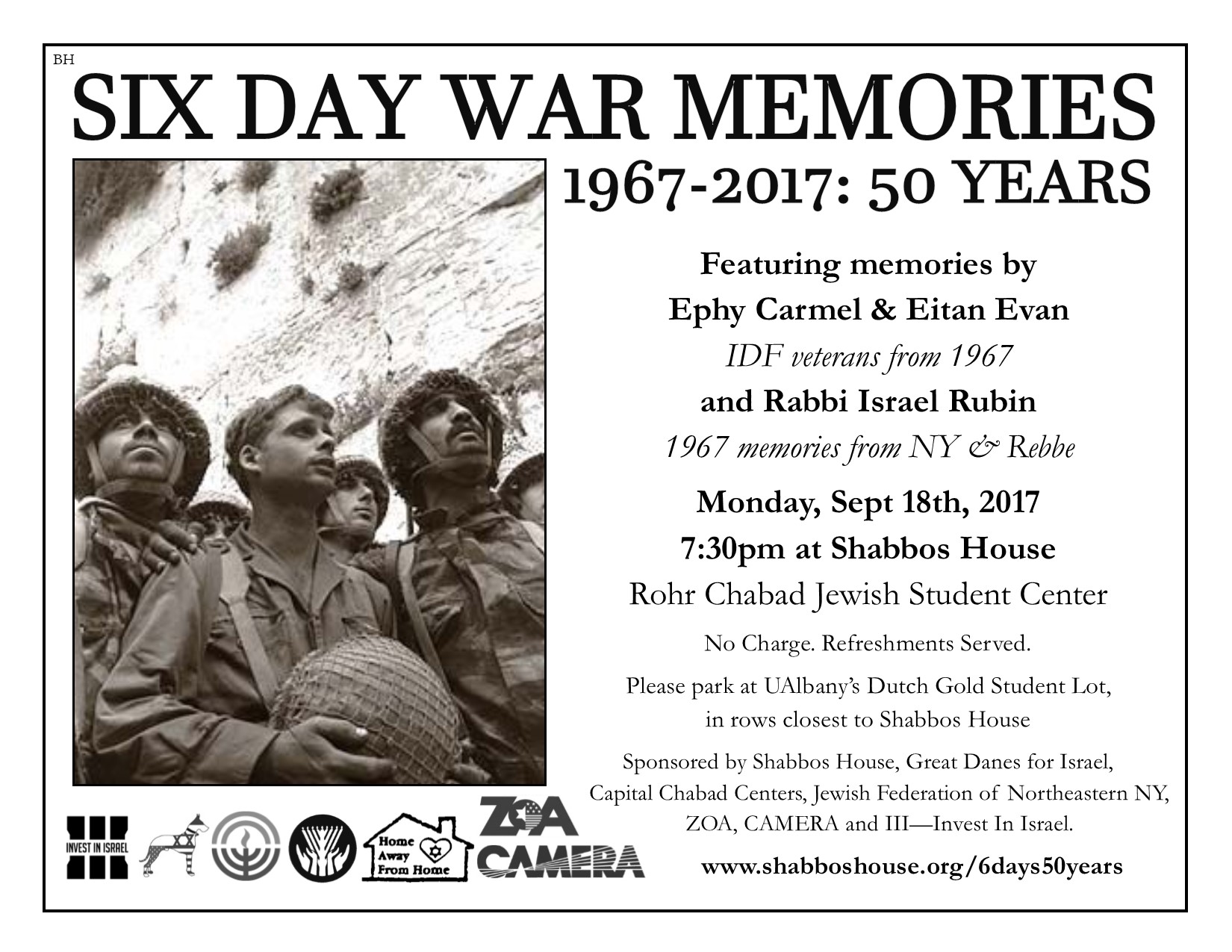 SAVE THE DATE 9/18: We've confirmed two IDF veterans who served in the Six Day War to speak at a special 50 Year Commemoration event for students and community at Shabbos House, Monday evening, September 18th. This is part of our ongoing "Invest In Israel" initiative that began last year.
All the best! SHANA TOVA!
Rabbi Mendel and Raizy Rubin
Shabbos House Directors